Alert: Extractive Sector Transparency Measures Act
Alert: Extractive Sector Transparency Measures Act
The Act
The Canadian Extractive Sector Transparency Measures Act (the "Act" or "ESTMA") came into force on June 1, 2015. The Act strives to deter and detect corruption, through the imposition of reporting and transparency requirements, for the oil & gas and mining sectors.
Reporting under the Act is required for fiscal years beginning after June 1, 2015. Reports are to be made publicly available no later than 150 days after the end of each fiscal year. There is a two year deferral on reporting of payments made to Indigenous governments in Canada.
Reporting entities must enroll with Natural Resources Canada ("NRCan") prior to submitting their first ESTMA report.
Who Is Affected?
Entities engaged in the commercial development of oil, gas or minerals (or who do so through a controlled subsidiary) may be affected. This includes entities controlled by Indigenous governments that are engaged in such operations. Commercial development includes:
The exploration for, or extraction of, oil, gas or minerals.
The acquisition or holding of permits, licenses, leases or any other authorization to carry out exploration or extraction activities.
Any other prescribed activities in relation to oil, gas or minerals.
The scope of the Act does not extend to ancillary or preparatory activities (e.g. manufacturing equipment, construction of extraction sites, etc.) or post-extraction activities (e.g. refining, smelting, processing, marketing, distribution, transportation, export, etc.).
Reporting is required by an aforementioned entity if either of the following criteria are met:
It is listed on a stock exchange in Canada.
It has a place of business in Canada, does business in Canada, or has assets in Canada and meets two of the following conditions for at least one of its two most recent fiscal years:

At least $20 million in assets.
At least $40 million in revenue.
Employs an average of at least 250 employees.
A reporting entity should apply the same definitions contained in its financial reporting framework to determine which entities it controls (e.g. International Financial Reporting Standards). Where a subsidiary meets the above-mentioned criteria, its ESTMA reporting may be done through its parent reporting entity. As subsidiary reporting entities are also provided with a unique NRCan ESTMA ID number, NRCan should be notified that reporting is being made through the parent.
What Is Reported?
The Act requires reporting of payments made to governments, including any:
Government in Canada or in a foreign state, including subnational and local governments.
Body established by two or more governments.
Trust, board, commission, corporation, body or authority that is established to exercise or perform a power, duty or function of government for an entity described in the previous two points.
Payments made to employees, or public office holders, of a government/body/entity are deemed to have been made to that government/body/entity. Also, an entity must group together departments, ministries, trusts, boards, corporations, bodies and other authorities that perform the function of a government (i.e., the "same payee" concept).
Payments must be reported if the total amount paid to the same payee during the fiscal year is $100,000 or more (the "reportable threshold") within one of the categories below. This includes both monetary payments and payments in kind which are measured as the cost (or fair value if no cost) to the entity of the goods or services provided.
Payments are categorized as:
Taxes, other than consumption taxes and personal income taxes.
Royalties.
Fees, including rental fees, entry fees and other regulator charges as well as fees or other consideration for licenses, permits or concessions.
Production entitlements.
Bonuses, including signature, discovery and production bonuses.
Dividends other than dividends paid as ordinary shareholders.
Infrastructure improvement payments.
Any other prescribed category of payment (at the current time, no other categories have been prescribed by the Minister).
Consumption taxes (e.g., GST, HST, PST, fuel taxes) and personal taxes withheld and remitted on payroll are outside the scope of the Act, however, corporate income taxes and other forms of taxes (e.g. capital gains taxes, etc.) are reportable under the Act.
Payments made in regular commercial transactions in return for goods and services provided are not reportable under the Act.
Where infrastructure is constructed, or paid for, and relates primarily to the operation of the reporting entity (e.g., an access road to an extraction site) such payments are not reportable. Where, at the end of a project, infrastructure ownership is transferred to a government, an infrastructure improvement payment would be reported by applying the in-kind payment requirements.
When making donations and philanthropic payments, reporting entities are instructed to look to the substance of the payment, rather than the form. Donations which are solely for the benefit of the community and are not related to exploration/extraction activities would not be reportable under the Act. However, where there is a direct/indirect link between the donation and the exploration/extraction activities the payment would be reportable. Reporting of donations with a direct/indirect link to exploration/extraction activities is in keeping with the spirit of the Act.
Completing the Report
Reporting of payments under the Act follows a cash accounting basis (i.e., when the payment is actually made) rather than an accrual basis as would be applied in a reporting entity's accounting records.
Reporting of payments is broken down to indicate which payee received the payment and which category the payments falls into. Also, payments must be broken down to the project-level when they can be attributed to specific projects. The report must include the total of each payment category to each payee and project, where applicable.
When completing the report, payments should be rounded to the nearest $10,000. However, rounding is not to be used to assess whether payments are over the reportable threshold. The currency used to report the payments must be either Canadian dollars or the currency used in the entity's financial statements (i.e., its reporting currency). Payments made in a different currency may be converted in one of the following three ways:
By converting the payments at the exchange rate existing at the time the payment was made.
Using a weighted average of the exchange rates during the period.
Based on the exchange rate as of the issuer's fiscal year-end.
An attestation made by a director or officer of the entity that the information in the report is true, accurate and complete must accompany the report. Alternatively, an independent auditor or accountant can make such an attestation.
The full text of the Act can be viewed on the Government of Canada's website. Further guidance and reporting templates can be viewed on the NRCan website.
This communication contains a general overview of the topic and is current as of May 9, 2016. The application of the principles addressed will depend upon the particular facts and circumstances of each individual case. Accordingly, this publication is not a substitute for professional advice and we recommend that any decisions you take about the application or not of any of the information presented be made in consultation with a qualified professional who can address any variance that may be required to reflect your circumstances. Please contact your local MNP representative for customized assistance with the application of this material. MNP LLP accepts no responsibility or liability for any loss related to any person's use of or reliance upon this material. © MNP LLP 2016. All rights reserved.
Contact us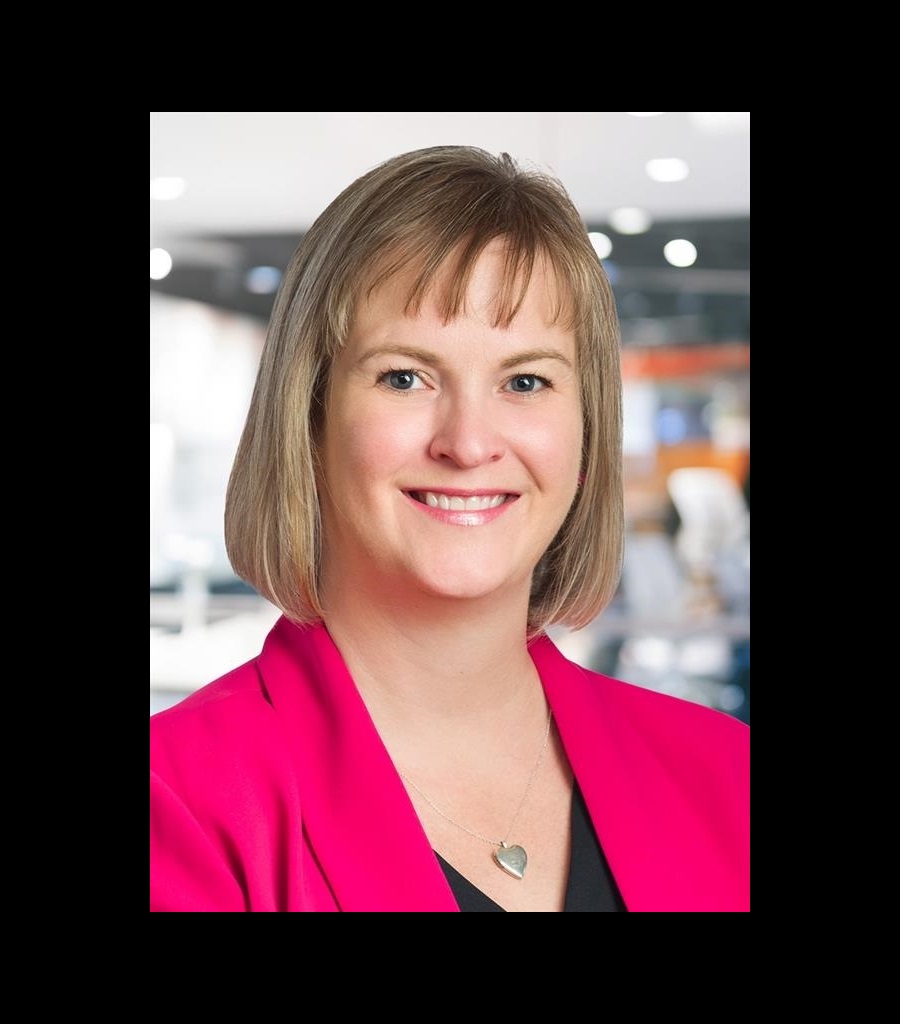 Michelle Balmer

CPA, CA

Vice President, Assurance
Michelle Balmer, CPA, CA, is a Senior Assurance Services Partner with MNP. With 14 years of experience in public practice, Michelle helps a broad range of public and privately held companies in a variety of industries. She also works on special projects, including costing studies, benchmarking and best-practice studies, operational analyses, litigation support and due diligence.
As a key member of MNP's Assurance team, Michelle has played an instrumental role in assurance policy development, implementing accounting and assurance standards firm-wide and educating assurance practitioners regarding methodologies and new pronouncements. She also provides technical advice and consultation on accounting and assurance issues, as well as on rules of professional conduct issues, to all MNP practitioners.
Michelle was certified a Chartered Accountant (CA) after obtaining a Bachelor of Commerce degree from the University of Alberta. She has been actively involved with the Institute of Chartered Accountants of Alberta, including the Chartered Accountants School of Business, in an instructional and marketing capacity. An avid volunteer, she has assisted numerous groups such as the Easter Seals of Alberta, Paralympic Sports Association and Junior Achievement of Northern Alberta.