Alert: IFRS Exposure Draft - General Presentation and Disclosures
Alert: IFRS Exposure Draft - General Presentation and Disclosures
In December 2019, the International Accounting Standards Board ("IASB") issued an Exposure Draft ("ED") proposing a new IFRS standard, General Presentation and Disclosures, which would replace IAS 1 Presentation of Financial Statements ("IAS 1"). The proposed new standard would apply to all entities that use IFRS to prepare their financial statements, regardless of whether public or private entities. The ED's comment period will end on September 30, 2020.
The ED includes the proposals of the IASB to improve how information is communicated in the financial statements, with a focus on information about performance in the statement of profit or loss. The ED adds new requirements on presentation and disclosure and retains some IAS 1 requirements with limited changes to the wording. The ED also proposes amendments to other IFRS standards.
The ED is the IASB's response to stakeholder feedback, including from users of financial statements:
Subtotals in the statement of profit or loss should be comparable between different entities;
Performance measures defined by management can provide useful information, but should be used in a more transparent and disciplined way; and
Entities should provide more granular information grouped in a way that provides better inputs for analysis.
The proposed new standard is part of the IASB's Primary Financial Statements project to enhance the relevance and usefulness of IFRS financial statements and wider work on 'Better Communication in Financial Reporting'.
The main features of the ED are summarized below.
Structure of the statement of profit or loss
To aid comparability when assessing financial performance, the ED proposes a new structure for the statement of profit or loss and requires new defined subtotals to be presented. Specifically, entities would be required to:
Categorize all income and expenses into four defined categories:

Operating (income and expenses would be classified in the operating category unless they are classified in the other categories);
Integral associates and joint ventures;
Investing; and
Financing.

Present three defined subtotals:

Operating profit;
Operating profit and income and expenses from integral associates and joint ventures; and
Profit before financing and income tax.

Distinguish associates and joint ventures between "integral" and non-integral to the entity's main business activities. Present information about integral and non-integral activities separately in the statement of profit or loss, the statement of cash flows, and the statement of financial position.
Present a breakdown of operating expenses by either nature or function in the statement of profit or loss, using the method that provides the most useful information to users. A mixed approach is not permitted. If entities present operating expenses by function in the statement of profit or loss, they must also disclose operating expenses by nature in the notes.
Foreign exchange gains or losses would be included in the same category as the income and expenses from the items that gave rise to the foreign exchange differences.
Classification of derivative gains and losses would depend on the nature of the risks the instrument is used to manage. For derivatives not designated as hedging instruments, an exemption exists from classifying the derivative gains and losses into one of the defined categories if doing so would involve undue cost or effort.
Figure 1: Example statement of profit or loss
Revenue
x
Operating
Operating expenses
(x)
Operating profit or loss
x
Share of profit or loss of integral associates and joint ventures
x
Integral associates and joint ventures
Operating profit or loss and income and expenses from integral associates and joint ventures
x
Share of profit or loss of non-integral associates and joint ventures
x
Investing
Dividend income
x
Profit or loss before financing and income tax
x
Interest revenue from cash and cash equivalents
x
Financing
Expenses from financing activities
(x)
Unwinding of discount on pension liabilities and provisions
(x)
Profit or loss before tax
X
Aggregation and disaggregation
The ED contains several proposals aimed at improving how entities disaggregate information both in the primary financial statements and in the notes.
Unusual income and expenses are defined as income and expenses with limited predictive value, which is when it is reasonable to expect that income or expenses that are similar in type and amount will not arise for several future annual reporting periods.

Entities would be required to disclose information about unusual items in a single note, including the amount, the line item in the statement of profit or loss in which the item is included, a narrative description, why the item is not expected to arise for several future annual reporting periods and a breakdown by nature of expense.

Provides general guidance on the principles for aggregation and disaggregation of information, including a description of the roles of the primary financial statements and the notes which should be used to determine whether information should be included in the primary financial statements or the notes.
Management performance measures ("MPM")
Non-GAAP measures are often provided in documents external to the financial statements and are not audited. To add transparency and discipline to the use of non-GAAP measures, and make it easier for investors to find the information they need to perform their own analysis, the ED proposes:
MPMs are defined as subtotals of income and expenses that:

Are used in public communications outside financial statements;
Complement totals or subtotals specified by IFRS Standards; and
Communicate management's view of an aspect of an entity's financial performance.

Entities would be required to disclose in a single note:

A reconciliation between the MPM and the most directly comparable total or subtotal specified by IFRS standards;
The income tax effect and the effect on non-controlling interests for each item disclosed in the reconciliation;
How the entity determined the income tax effect;
A statement that the MPMs provide management's view of an aspect of the entity's financial performance and are not necessarily comparable with measures sharing similar descriptions provided by other entities; and
A description of why the MPM communicates management's view of performance, including an explanation of how the measure is calculated and how the measure provides useful information about the entity's performance.
Cash Flow Statement
Entities would be required to:
Use operating profit as the starting point for the indirect method of reporting cash flows from operating activities.
Split cash flows from associates and joint ventures between those that are from integral and non-integral associates and joint ventures
Remove the classification choice for interest and dividends, as explained in the table below.
Figure 2: Classification of interest and dividend cash flows
Cash flow item
Most entities
Specified entities(a)
Interest paid
Financing
Accounting policy choice, possible location depends on the classification of the related income and expenses in the statement of profit or loss.

Interest received
Investing
Dividends received
Investing
Dividends paid
Financing
(a) An entity that provides financing to customers as a main business activity or in the course of its main business activities invests in assets that generate a return individually and largely independently of the entity's other resources.
Effective Date
The new standard would be applicable for annual reporting periods beginning on or after 18 to 24 months from the date of publication of the new standard. Retrospective application would be required. Earlier application would be permitted.
IAS 34 Interim Financial Reporting ("IAS 34") would continue to apply to interim financial statements. IAS 34 requires the presentation of the same subtotals in the interim financial statements as the annual financial statements. In the year of adoption, the interim financial statements would be required to present each of the headings and subtotals described above for both the current and comparable period.
The full history of this IASB project, including related supporting materials, can be accessed here.
This communication contains a general overview of the topic and is current as of July 24, 2020. The application of the principles addressed will depend upon the particular facts and circumstances of each individual case. Accordingly, this publication is not a substitute for professional advice and we recommend that any decisions you take about the application or not of any of the information presented be made in consultation with a qualified professional who can address any variance that may be required to reflect your circumstances. Please contact your local MNP representative for customized assistance with the application of this material. MNP LLP accepts no responsibility or liability for any loss related to any person's use of or reliance upon this material. © MNP LLP 2020. All rights reserved.
Contact us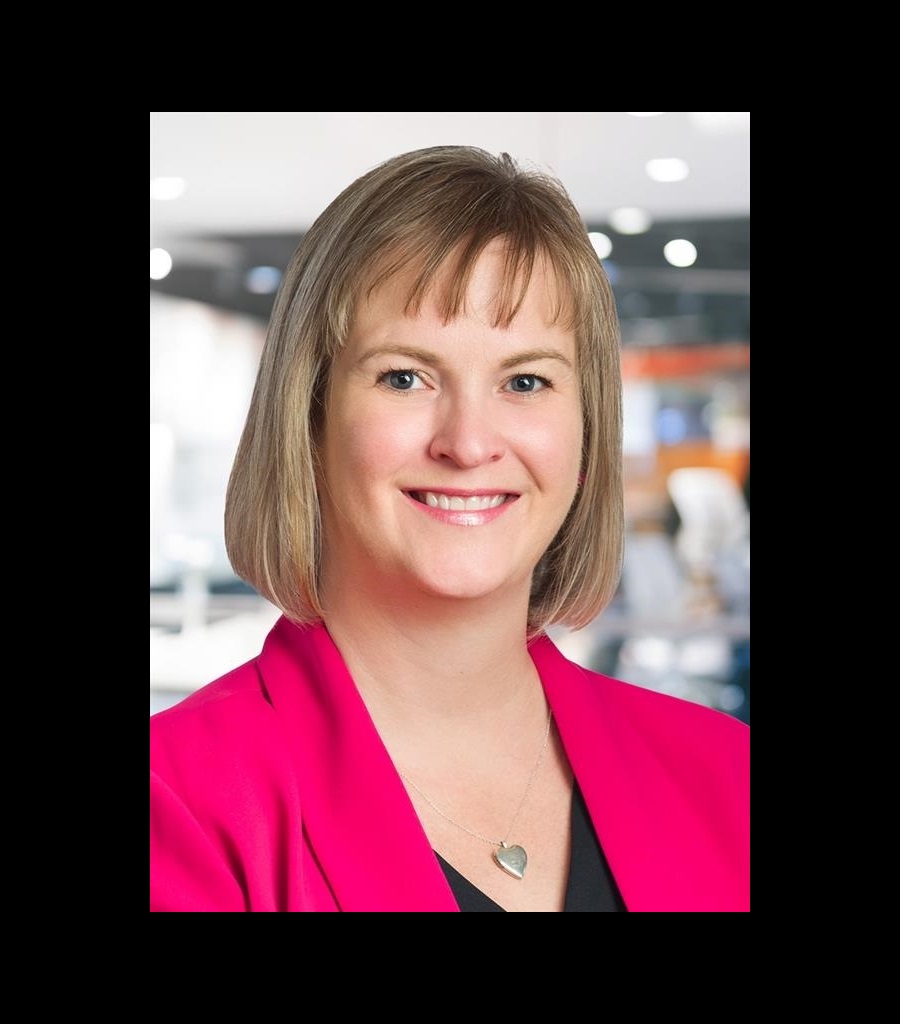 Michelle Balmer

CPA, CA

Vice President, Assurance
Michelle Balmer, CPA, CA, is a Senior Assurance Services Partner with MNP. With 14 years of experience in public practice, Michelle helps a broad range of public and privately held companies in a variety of industries. She also works on special projects, including costing studies, benchmarking and best-practice studies, operational analyses, litigation support and due diligence.
As a key member of MNP's Assurance team, Michelle has played an instrumental role in assurance policy development, implementing accounting and assurance standards firm-wide and educating assurance practitioners regarding methodologies and new pronouncements. She also provides technical advice and consultation on accounting and assurance issues, as well as on rules of professional conduct issues, to all MNP practitioners.
Michelle was certified a Chartered Accountant (CA) after obtaining a Bachelor of Commerce degree from the University of Alberta. She has been actively involved with the Institute of Chartered Accountants of Alberta, including the Chartered Accountants School of Business, in an instructional and marketing capacity. An avid volunteer, she has assisted numerous groups such as the Easter Seals of Alberta, Paralympic Sports Association and Junior Achievement of Northern Alberta.