It Starts Here.
We embrace diversity as a core value and celebrate our differences. We believe each team member contributes unique gifts and amplifying their potential makes our business stronger. We encourage people with disabilities to apply!
View our current openings and discover how you can build a different kind of role, with a different kind of team, at a different kind of firm.
MyRewards@MNP
Receive more than a pay cheque. With a focus on health and wealth, MNP provides an extensive list of benefits that allow you to thrive at work and outside of the office.
Autonomy, empowerment, independence and growth

Break away from the conventional and embrace a different kind of career at an exciting and rapidly growing firm. With a focus on creativity, innovation, and fun, we want you to feel empowered to drive your career forward with us.

Professional development, flexibility and access to leadership

We value your insights and experiences, and believe your professional success connects directly to your personal and emotional wellbeing. Our campus opportunities offer a dynamic environment where you'll be inspired to thrive in both your career and your life.
It's more than a livelihood, it's your career at MNP.
Shavon
Partner, Mississauga
"My tenure at MNP has been marked with exceptional opportunities for professional growth, advancing from Manager to Senior Manager and ultimately becoming a Partner in the Domestic Tax group. One event especially stands out to me: I am grateful for the support of my partners during a challenging period in my life; I needed to take time off to attend to my mother's end-of-life care. Their understanding and flexibility allowed me to prioritize my family during this difficult time, and I appreciate the understanding shown towards me."
Tahner
Senior Manager, Edmonton
"My wife and I had a daughter back in 2020, and when my wife was going back to work, we couldn't get her into daycare because she wasn't quite old enough. I went to the Partner group and said 'We don't have childcare; my wife must go back to work. Can we make something work?' And what they allowed me to do is take the working hours off during the day and work at night and on the weekends instead. So, I was able to watch my daughter during the day while my wife went to work."
Maia (she/her)
Coordinator, Winnipeg
"I think a big reason why I feel I've been successful is the growth and mentorship opportunities that I get here. I have monthly coaching meetings with my manager, and she challenges me every day and I love that. [MNP's] a place that allows me to explore new areas, to continue to challenge myself and to continue to learn more about the industry." We're always looking for ways to create efficiencies within the work that we do. It's not just coming from the top down. It's like everybody's being included! I'm surrounded by a really great team that challenges me and inspires me every day."
Mason (he/him)
Designated Professional, Vancouver
"MNP has provided amazing experiences to grow both professionally and personally. Some of the best moments in my career so far have been getting the opportunity to work with First Nation communities to help improve the lives of the Indigenous peoples and having the flexibility to work across Canada from Vancouver to St. John's. My time with MNP has been full of unique professional development opportunities. One of the highlights was being able to connect with an amazing team, and learning a new audit methodology, all while working in the Australian accounting standard by being sponsored by MNP on an Australian Secondment."
Your life at MNP starts here.
Growth
Take a fresh approach to your career and seize opportunities to learn, grow, and thrive in your chosen discipline.
Work-life integration
Find your balance with rewards and a flexible workplace that support your physical and mental wellbeing.
Unparalleled culture
Be part of a team that prioritizes fun, collaboration and community investment both at and away from the office.
Mentorship
Immerse yourself in a supportive environment that champions open doors, teamwork, and experiential learning.
Empowerment
Respond quickly and deliver the timely resources our clients need to navigate challenges and capitalize on opportunities.
Canadian pride
Celebrate both what brings us together and sets us apart with a grassroots approach and diverse teams from coast to coast.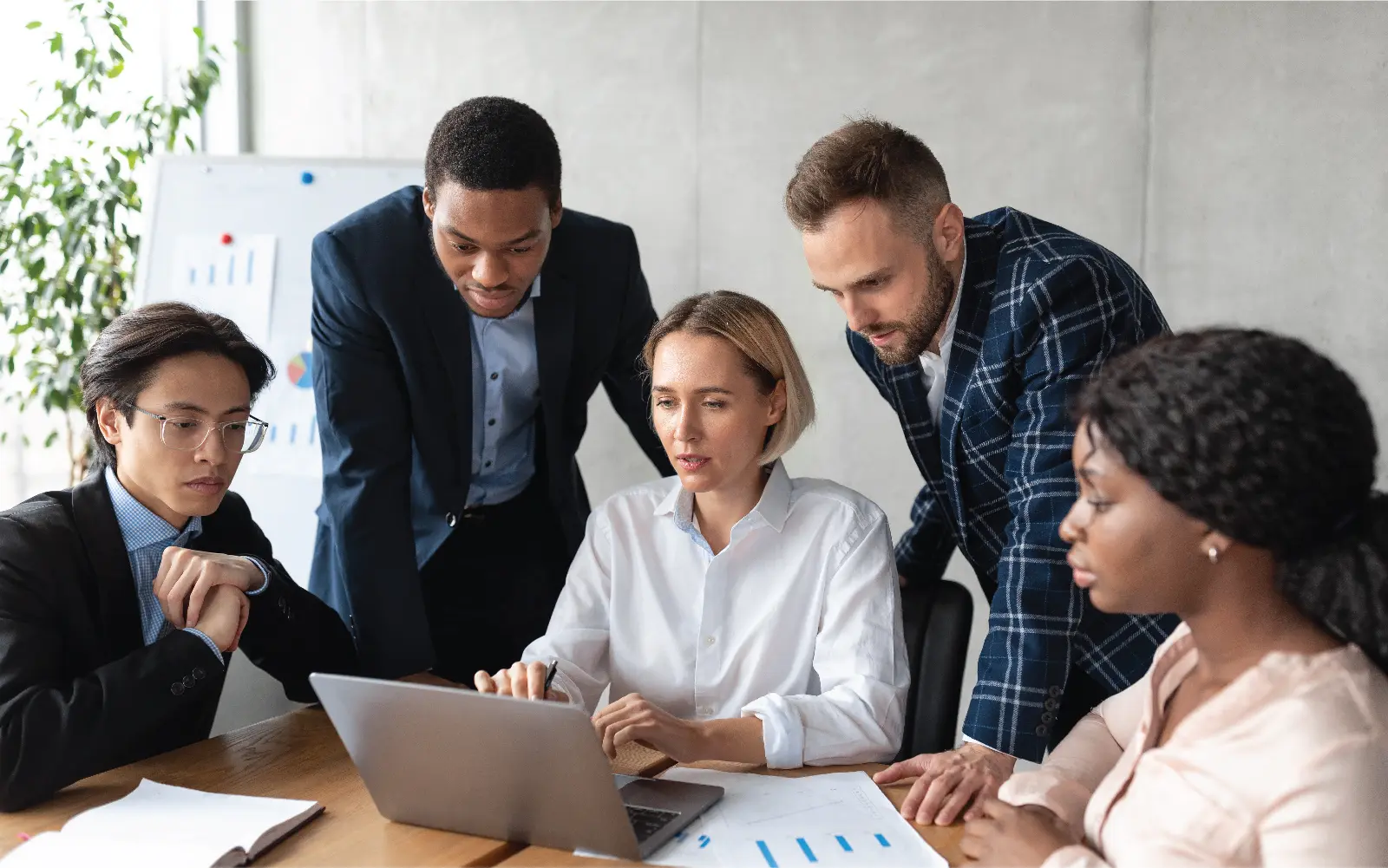 Diversity, Equity and Inclusion
With offices from coast to coast, our team members are as diverse as the communities where we live and work. For more than 60 years, our commitment to diversity and inclusion has spanned our entire firm and is woven into our values, culture and business strategy.