Regardless of the economic climate, manufacturing businesses are under immense pressure to deliver quickly, operate efficiently, and maintain extremely high standards of accuracy and quality. Your success in this industry hinges on strong management and processes.
Our team offers profound breadth and depth of experience advising small and mid-sized Canadian manufacturers. Whether we're on your manufacturing floor, looking at your financial books, or analyzing your use of technology, we help every level of your operation meet its full potential. You'll have the support of a nationally accessible team operating all across Canada, who understand your industry and your challenges.
Is your manufacturing business performing to its full potential? 

Take our Manufacturing Health Check Assessment to find out.
How our team makes a difference

"Our team is better equipped to plan for seasonality in our business and is now able to accurately plan for growth. Thank you very much to the entire team at MNP for the time spent observing, documenting and improving our processes, systems and culture. This insight has been incredibly valuable to our team and will continue to be as we grow."
– Managing Director, Paris Kitchens

"The analysis team at MNP have delivered a lot of value to our organization. Not only did they identify potential for significant cost savings, they were fully engaged in our operations. We have had several consulting companies come into Karma and none of them put in the effort to understand our processes the way MNP did. We are excited to work with them!"
– President, Karma Candy

"MNP has provided our organization with the tools and strategies we need to plan for our goals. The tools and trainings they provided helped ensure we had a well aligned strategic plan for growth for our organization."
– Vice President, Silotech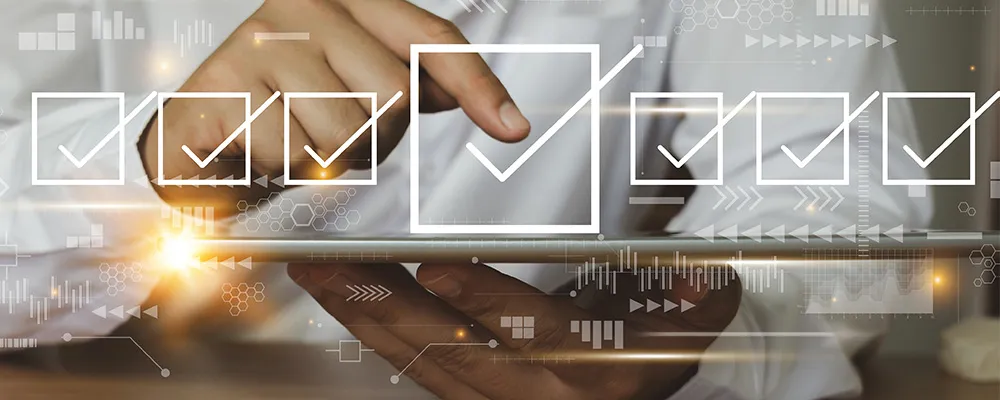 Do your KPIs measure up against industry benchmarks?
Use our Performance Benchmarking Calculator to find out.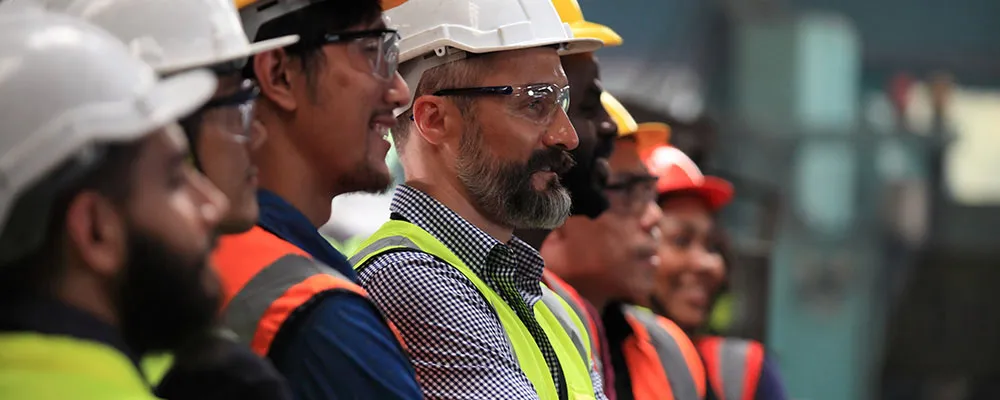 Industry involvement and support
We are proud supporters of various initiatives and organizations that promote Canada's Manufacturing businesses.
2023 Advanced Manufacturing Outlook Report
While some companies in the manufacturing industry are still dealing with the impact of the global pandemic, many others are investing in advanced technologies to stay ahead in an increasingly competitive landscape. Where does your manufacturing business stand?

Discover unique insights into manufacturing technologies, industry trends to keep you ahead of competition, and strategies to increase profitability and transform your business.
Our experienced, multidisciplinary team can help you plan strategically and develop forward-focused solutions. Solutions that will equip your business to grow and succeed in a manufacturing environment that continually changes, challenges and surprises.
Contact our National Manufacturing Team
With 120+ offices across the country, our firm is positioned to help your manufacturing business reach new heights, no matter where in Canada you operate.
Hussam Malek

P.Eng, M.Eng, MBA

Partner
Ryan Magee

CPA, CA

Partner, Assurance & Accounting