Our commitment to the food and beverage processing industry
Canada's dynamic food and beverage processing industry is rapidly growing and full of opportunities. But where there is opportunity, there's also fierce competition and a host of complex and interrelated issues to content with. From adopting new technologies and training staff to health and safety requirements, and industry consolidation, your food and beverage processing business needs an edge to stay competitive.
We keep a pulse on the challenges facing the food and beverages processing industry by taking part in key industry associations, building strong relationships with processors, and monitoring the factors that impact your business locally, nationally and globally.
With in-depth understanding of the industry, we're able to provide a comprehensive suite of services tailored to help you succeed – today, and well into the future.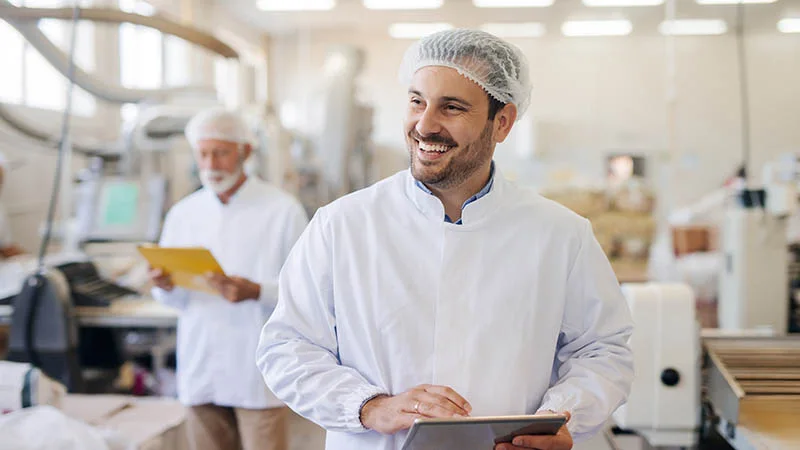 Food and Beverage Industry Support and Involvement
As one of Canada's leading professional services providers for the food and beverage processing industry, we are proud to be involved with a range of organizations, events and programs in support of this dynamic sector.
Contact Our Food and Beverages Processing Team
Glenn Fraser

CPA, CA, MBA

Senior Vice President, Private Enterprise
Glenn Fraser, CPA, CA, MBA, is the National Leader of MNP's Food and Beverage Processing practice and leader of the firm's Cannabis Services team. An active member in both the food and beverage processing and cannabis industries, Glenn provides value to his clients and to clients of MNP by drawing on 25 years of experience in providing effective business advisory, tax and assurance services to private company entrepreneurs and subsidiaries of international businesses operating in Canada.
In addition, Glenn has played an instrumental role in various economic impact assessments, feasibility studies and strategic projects for industry leaders, including Food and Beverage Ontario, BC Food Processors Association, Ontario Agri Business Association, Ontario Craft Cider and Ontario Agri-Food Technologies.
Glenn has also published numerous articles in Food in Canada magazine and maintains an influential role in the annual Canadian Food Industry Report.
As a leader in the Canadian cannabis sector, Glenn frequently partners with top CEOs and leaders to tackle diverse topics surrounding the key issues and opportunities in the industry.
Having attained his Master of Business Administration (MBA) degree from York University, Glenn went on to become a Chartered Professional Accountant (CPA), qualifying as a Chartered Accountant (CA). Glenn currently sits on MNP's Board of Directors where he helps drive the firm's strategy and growing prominence in a vastly competitive field. He also acts as chair and board member of Childhood Cancer Canada.