Traditional Indigenous art comes in many forms, from embroidery, painted hide coats, intricate beadwork, carvings and sculptures, colorful paintings, and more. Many Indigenous artists now expand on their traditions to depict contemporary issues and themes. The resulting art reflects a diversity of culture, story, and media that is intimately tied to the Indigenous experience.
Showcasing works by contemporary Indigenous artists from across the country is a critical goal of MNP's calendar initiative every year - ensuring the collection reflects the historical diversity of Canada, and part of our on-going commitment to Indigenous peoples, organizations, and businesses in achieving their goals.
A member of the Wahnapitae First Nation community in Ontario, Hans Matthews showcases his love for colour and nature in this painting.
2023
Hans Matthews wanted to show the strength, movement, and beauty of nature in spring, where large blocks of lake ice can be pushed up and moved onto the land during breakup. Often the ice blocks are forced vertically up to form angular features, including small ice caverns that when bathed in the spring sunlight can produce brilliant aqua green and blue shades. This painting shows the majestic nature of lake ice during spring breakup, Lake Wahnapitae, Ontario.
About the Artist
Hans Matthews is a Lake Huron Anishinaabe artist (Wahnapitae First Nation), where he currently resides. Trained as a professional geologist, he developed a skill for painting landscapes while working in exploration camps and excursions on Lake Wahnapitae.
He has a love for colour and depicts nature from his own impressions. His favourite subjects are mine buildings and mine landscapes. While in university at Brock and Western, he would visit other artists and art galleries to teach himself oil painting techniques and perspectives.
Hans has had several commissions and his paintings are included in private collections, with clients such as Glencore, Technica, Musocho Mines, Sheridan Group, and others.
In 2020, Hans Matthews received the Skookum Jim Award from the Prospectors & Developers Association of Canada (PDAC) for his work with communities and the mining industry.
For more information about MNP's Indigenous Services, locations and team members, contact Caitlin Dika at 403.536.5593 or [email protected]
View Past Years' Calendars
2022
Alan Syliboy was born and raised in Truro, Nova Scotia. Living in the Millbrook First Nations community, he began his private study with influential artist, activist, and Order of Canada recipient Shirley Bear in 1971.
Since then, Alan created a limited-edition Butterfly gold coin for the Canadian Mint in 1999, has exhibited across Canada and in Europe, collaborated on art for the 2010 Olympics and has twice been short listed for the Lieutenant Governor of Nova Scotia Masterworks Arts Award.
This piece, titled Anna Mae Star Woman, is a tribute to First Nations activist Anna Mae Acquash, a Mi'kmaq born in Indian Brook, Nova Scotia. Anna was a vocal advocate for First Nations civil rights in Canada and the U.S. during the early 1970s, helping pave the way for a more just society.
2021
Roger Smith was born and raised on Haida Gwaii and given the name Naad Kaa,wang, which means "walking away from trouble into the sunset." He attended the Freda Diesing School of Northwest Coast Art and his work has been shown at the Terrace Art Gallery and the Kitimaat Museum.
A member of the Eagle clan, Tsaalth Laanaas, Roger says he seeks to honour Indigenous ancestors with his art and was inspired by them for this piece, The Personal Guardian Spirits.
The free-hand design painted on wood was modeled from two eagles which guide Roger on each journey he takes, spirits he likes to think of as his ancestors making sure he arrives safely.
2020
James Faubert - born in North Bay, Ontario - is currently based out of the North Cobalt / Lorrain Valley area and is a member of the Temagami First Nation.
Predominantly self taught and ever the creative spirit, James frequently drew and painted as a child. He received some formal training and guidance early in his adult career from the internationally-renowned woodland artist Hugh McKenzie — one of his early influences in Indigenous art — alongside Benjamin Chee Chee and Wallace Irvine.
This piece, entitled 'Gathering' is a beautiful example of his preferred medium, acrylic on canvas, and depicts "the spiritual connection between the land, the people and creation."
2019
Jason Carter is a member of the Little Red River Cree Nation and widely regarded as one of Canada's most exciting and accomplished contemporary Aboriginal visual artists. Celebrated for both his paintings and his carvings, his work has received widespread national acclaim – including a solo show at Alberta House during the Vancouver 2010 Winter Olympics, recognition as 'Emerging Artist of the Year' at the Mayor's Evening of the Arts in Edmonton and one of Avenue Magazine's Top 40 Under 40.
Extremely prolific and dedicated to his craft, Jason invests seven days per week into either his painting or carving work.
2018
A Cree descendent of Cross Lake, Norway House and Fisher River, artist Gayle Sinclaire created the artwork for MNP's 2018 calendar.
"The Four Women Speaks is a dedication for all women of the directions; a gathering of grandmothers, mothers, daughters, sisters, aunts and friends. Our women are bearers of water and new life. They are keepers of the circle of families and communities and world peace keepers.
A special hidden message underlies to continue the search and support for our missing and murdered Indigenous women and girls."
– Gayle Sinclaire
2017
MNP's 2017 calendar was created by Loretta Gould, a Mi'kmaq artist from Cape Breton Island. Growing up a member of the Waycobah First Nation, her art is spiritual and a way to get her feelings on canvas. It's said it's a dream to see her use of bright, beautiful colors. Loretta's dream is to share her art around the world.
2016
Archie Beaulieu, creator of MNP's 2016 calendar, was a well-established artist with international reputation from Behchoko, Northwest Territories.

Like most of Archie's work, Young Northern Bull was inspired by the stories his grandmother passed down surrounding the legends of each animal included in the piece. As living creatures, we are reliant on one another to push the spirit and life of the land forward.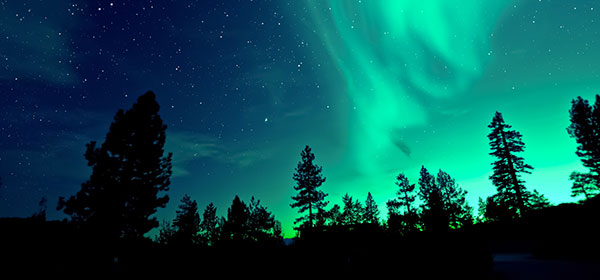 About MNP
MNP is a leading national accounting, tax and consulting firm to Canada's Indigenous communities. We have invested more time and resources into understanding Indigenous needs than any other firm. With more than 250 Indigenous clients and 300 professionals, MNP has developed a diverse suite of services designed to preserve our clients' traditions and position them for success.