Grow the North is no longer a contest. It has now transformed into a roadshow that promises to ignite innovation, collaboration, and a passion to grow your business. The roadshow will make a stop in destinations – Terrace, Prince George, and Fort St. John – where you can meet and engage members of MNP's Consulting team for advice and solutions for your business.
Presentation topics
Succession
You've put in a lot of effort to build a successful business. It's important to protect it from unforeseen events, increase its value, and prepare it for the next generation of owners. Start your succession plan now to secure the future of your business.
HR Services
The modern workforce is ever-changing. Your business must adapt by incorporating remote work policies, flexible benefits, and diversity and inclusion initiatives to promote employee satisfaction and productivity. HR Services play a significant role in building a strong and inclusive workforce and fostering business growth in today's competitive market.
Performance Improvement
Elevate your business efficiency and position it for long-term success by crafting performance improvement strategies. Your business can benefit from strategies such as process optimization, resource investment and utilization, and employee training to improve productivity and achieve sustainable growth.
Find a presentation near you and register today!
Dates and locations
Terrace
Date:
September 12, 2023
Location:
Best Western Terrace Inn
4553 Greig Ave, Terrace, BC V8G 1M7
Time:
Lunch: 12:00 -12:45 p.m.
Presentation: 12:45 -3:00 p.m.
Fort St. John
Date:
October 12, 2023
Location:
Pomeroy Hotel & Conference Centre
11308 Alaska Road, Fort St John, BC V1J 5T5
Time:
Lunch: 12:00 -12:45 p.m.
Presentation: 12:45 -3:00 p.m.
Prince George
Date:
November 24, 2023
Location:
Courtyard by Marriott
900 Brunswick St, Prince George, BC V2L 2C3
Time:
Lunch: 12:00 -12:45 p.m.
Presentation: 12:45 -3:00 p.m.
Human Capital
Brittany Smith, CPHR
Brittany is an experienced Human Resources Professional with eight years of proven expertise in HR operations, talent management, employee and labour relations, and recruitment. Brittany earned her bachelor's degree with Honours in Business Administration with a concentration in Human Resource Management from Brock University, as well as her Chartered Professionals in Human Resources (CPHR) designation through CPHR BC & Yukon.
Over the years, Brittany has worked with organizations of various sizes and industries in both the public and private sectors, developing and implementing HR strategies that align with business objectives and improve employee satisfaction. In her current role as the Human Capital Manager with MNP's Northern BC region, Brittany implements and supports strategies, programs, and processes that attract, develop, and retain the market's top talent.
In addition to her technical skills, Brittany is known for her ability to build strong relationships with both employees and management through a collaborative and empathetic approach. Brittany has been involved with CPHR BC & Yukon for five years, serving as Chair for CPHR BC & Yukon's Northern Advisory Council for two of those years. She also serves as a Trustee on the Board of Directors at the Exploration Place.
Overall, Brittany is a results-driven HR professional with a passion for developing and empowering people. She is committed to creating a positive work culture that fosters growth and excellence.
Succession
Erin Reimer, CPA, CA
Partner, Private Enterprise
Erin is a Business Advisor with MNP's Assurance and Accounting Services group in Terrace. Highly attentive, she delivers value-added advice on the issues specific to each client's business and industry.
Erin works with businesses in a wide range of industries, including automotive, manufacturing, transportation, and forestry; municipalities; and not-for-profit organizations of all sizes. She delivers advice and solutions tailored to their unique situation to help them realize their goals.
Erin's services include audit, review, and Notice to Reader engagements for public sector entities, not-for-profit organizations and privately held companies. She helps her clients with corporate and personal tax planning and compliance and putting controls into place.
Erin earned a Bachelor of Business Administration (BBA) in accounting from Douglas College in 2010. She is a Chartered Professional Accountant (CPA), qualifying with Honours as a Chartered Accountant (CA) in 2013.
Erin is the treasurer of the Terrace Off Road Cycling Association (TORCA), and also mentors CPA students.
Shane King, CPA, CA
National Leader, Succession Services
Shane is the National Leader for MNP's Succession Services practice and a member of the Assurance team. Shane has more than 20 years of experience providing practical assurance, tax, and succession solutions to clients in various industries, including manufacturing, construction, fishing, storage, and incorporated professional services.
Shane oversees the delivery of succession services in each region across Canada. He is also actively involved with the succession team within B.C., working alongside clients to support them in successfully dealing with issues as they prepare for the next stage of their lives.
To further educate clients and business owners, Shane has been a speaker and a panelist on succession planning, communication, governance, and other issues of importance to entrepreneurs and family businesses. He has also contributed articles on these subjects to Business in Vancouver.
Shane earned a Financial Management Diploma from Kwantlen Polytechnic University in 1992. He is a Chartered Professional Accountant (CPA), qualifying as a Chartered Accountant (CA) in 1999, and has completed CPA Canada's In-depth Tax course. Shane is passionate about giving back to his community and has sat on the Kwantlen Polytechnic University Board of Governors and served as board chair.
Performance Improvement
Steven Williams, P.Eng.
Steven is a Senior Manager with the Performance Improvement practice in Vancouver. He has over 20 years of experience applying performance improvement tools, such as Lean and Six Sigma, in a variety of industries. Steven is a practiced trainer and facilitator who utilizes a consultative approach to deliver bottom-line results along with intangible benefits of performance improvement, such as company culture and organizational learning. He is a focused project leader skilled in Value Stream Mapping, kaizen, Lean Management Systems, Six Sigma and data analysis, organizational / functional assessments, and project management.
Steven has supported both private and public sector clients through major transformations and process improvement initiatives. This includes Public Health Agency of Canada (PHAC), Penoles, CN Rail, AltaGas, Teck Metals, Lean BC, Agriculture Financial Services Corporation (AFSC), BC Hydro, Pembina Pipelines LifeLabs, Torstar Corporation, CIBC, and Ford Motor Company.
Steven holds a Bachelor of Engineering and Management in Mechanical Engineering from McMaster University. He is also a certified Six Sigma Black Belt and registered professional engineer (APEO) since 2000.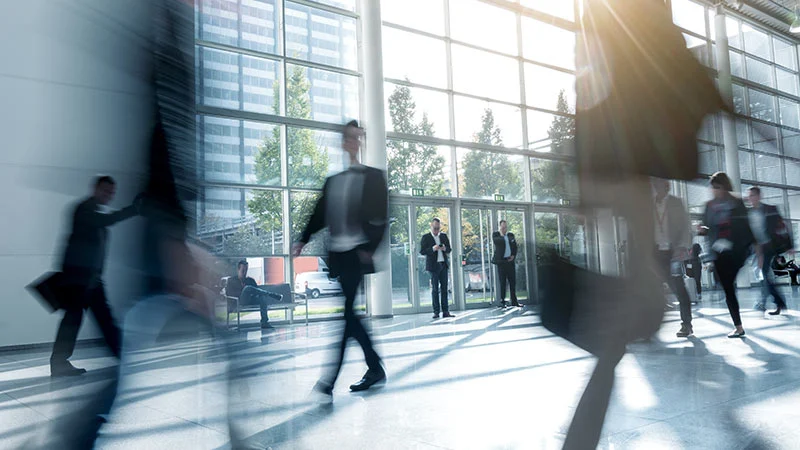 About MNP
MNP is a leading national accounting, tax, and business consulting firm in Canada. We proudly serve and respond to the needs of our clients in the public, private and not-for-profit sectors. Through partner-led engagements, we provide a collaborative, cost-effective approach to doing business and personalized strategies to help organizations succeed across the country and around the world.
For more details about the MNP Grow the North, contact [email protected].