Providing effective customer service is one of the many pillars of operating a successful organization. But the best customer service representatives can't deliver if they don't have a system that allows them to solve customers' problems. If all the information isn't easily available in one place and it's difficult to collaborate with team members to identify solutions, customer service representatives can't do their job effectively, increasing the chances of losing customer loyalty and hurting the company's reputation.
MNP's Digital team helps your organization improve customer service (and bolster customer loyalty) by assessing your requirements, then training you on and implementing an effective case management software, Microsoft Dynamics 365, and providing ongoing support. Whether you require a portal for case intake or complex case routing rules, or you just want to view caseloads in real time, customer management software allows you to support customer-centric, incident-based solutions and streamline workflow. Our team customizes the software to your needs: your customer service cases are fully tracked and monitored throughout their entire life cycle through dashboards, including all related communications, to ensure quality control.
In this article, we'll take you through an example of how customized case management software can help an organization.
Enhanced customer service through a single platform
While you could use an off-the-shelf solution, it's important that your case management software is configured to your business needs and that your frontline workers are trained and confident in its use. In this example, we follow a common scenario involving credit cards and municipal parking spots.
Mary was a customer service representative at City Hall Citizen Services, a government organization that develops solutions for citizens to pay their parking tickets online. She received a phone call from Darren, who was trying to use the company's digital platform. Unfortunately, Darren was having trouble paying his ticket using a new credit card, repeatedly receiving an error message.

Darren was frustrated and Mary, knowing that customer satisfaction was of upmost importance to her company, wanted to help. In the past, she would have had to access several, unconnected software platforms to address the issue, increasing delays and the client's frustration. However, Mary had recently been trained by MNP on the Microsoft Dynamics 365 case management software, and was able to address the issue in a timely manner.
Mary created a case for Darren and made relevant notes about his issue. She sorted through knowledge articles housed in the platform and found three documents about helping customers with credit card payments. However, Mary realized she had to forward the case on to someone who could provide a more technical fix for Darren.
In this example, Mary was able to escalate the issue and categorize the case file. In doing so, the ticket was marked as high priority because Darren's parking ticket would otherwise expire, requiring him to pay a late fee — and turning him into an even more unhappy customer. The software application also allowed Mary to leave detailed notes in a case log. This ensured that whoever took on the case to fix the issue was aware of all details prior to working on the solution.
Field service and customer insights applications
On the technical team, Justin saw a new case arrive in his dashboard. With all information present, he reviewed the issue and asked Mary questions before he began working on the solution. Justin realized that other customers had the same issue, so he was already familiar with the solution.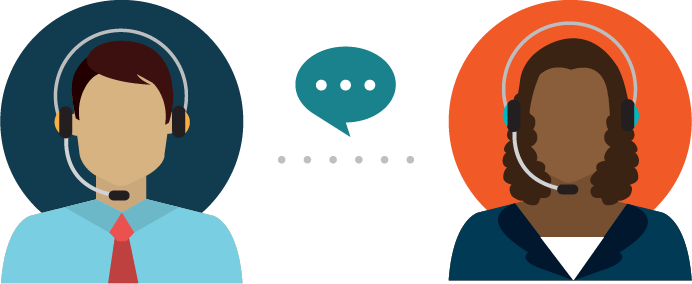 Seeing that this issue was becoming common with new credit cards, Justin wrote up a knowledge article and placed the solution into the case management platform. As a result, customer service representatives like Mary could now help customers without having to escalate the issue. Upon providing his solution, Justin put all updated notes into the file and passed the case back to Mary, who could now follow up with Darren. After Mary's follow up with the customer, the case was resolved and closed.
However, details of the incident lived on, as data used to improve the overall customer experience. City Hall Citizen Services has a quality assurance team dedicated to ensuring cases like Darren's are handled effectively and efficiently. Asif, a quality assurance representative, was able to view all notes and progress with Darren's case through the case management dashboard and ensure they satisfy the company's internal performance metrics. By reviewing all data associated with the case, Asif was able to provide recommendations to help City Hall Citizen Services' agents meet future commitments and to verify the knowledge article was accurate.
With the right platform and training, citizen complaints that normally would have taken hours or even days to resolve can now be resolved quickly, as customer service representatives have information at their finger tips to help in the future.
How MNP can help
Case management software is essential to the growth and success of any business. Whether you require a portal for case intake or complex case routing rules, or you just want to view caseloads in real time, customer management software allows you to support customer-centric, incident-based solutions and streamline workflow.
By implementing a strong solution, organizations can create a better experience for customers and help them maintain an excellent reputation. As well, the software can be used for other tasks, including grants management.
Contact us
To learn more about case management software and how MNP can help, contact Henry Fong, P.Eng., MBA, PMP, CSM, Partner.