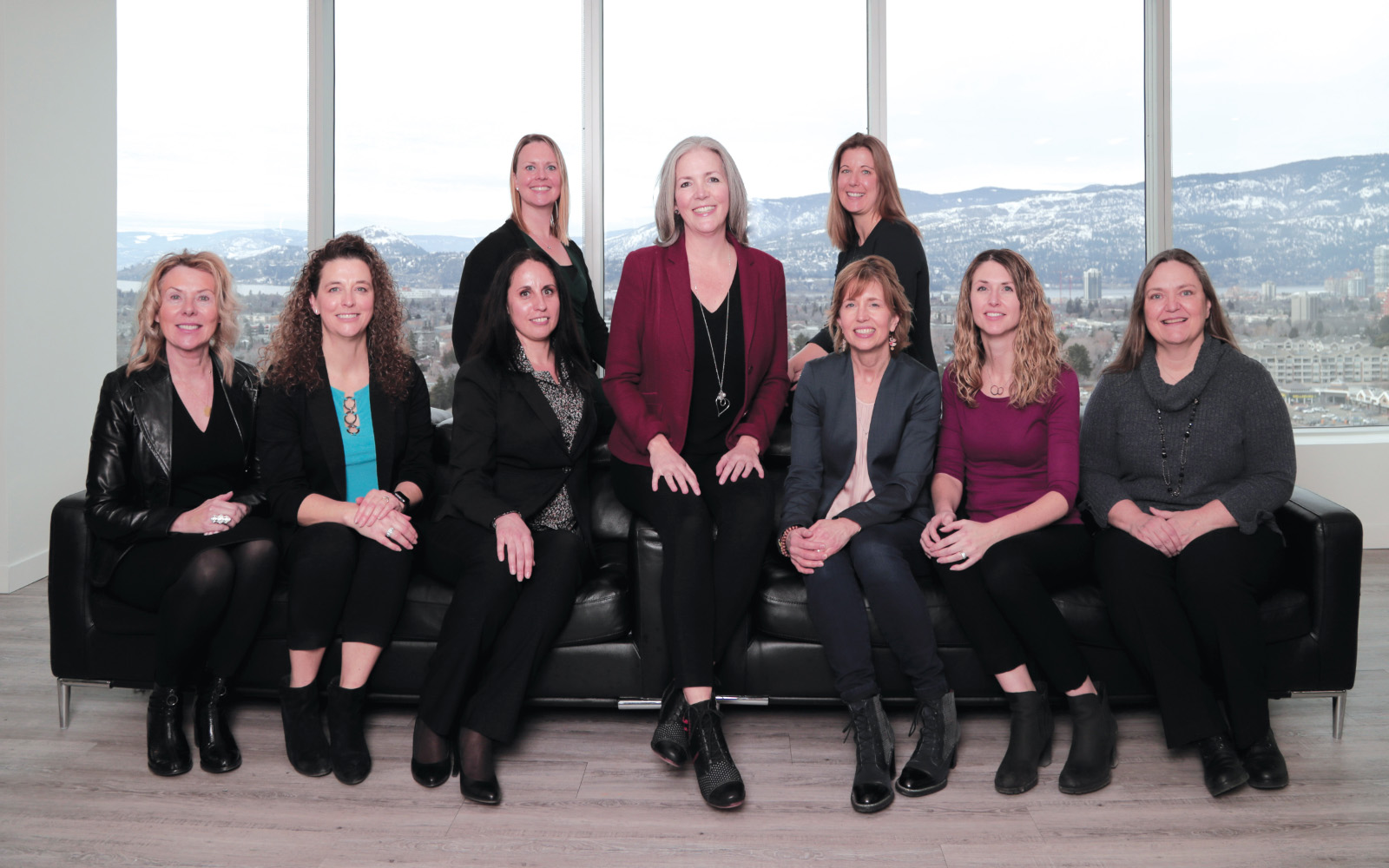 This article was originally published in the inaugural edition of I Am Woman, a magazine celebrating female leadership in the Okanagan.
Empowering women to take on leadership roles is something that the accounting, business consulting and tax firm MNP makes a priority. And given that 60 percent of their senior managers and 30 percent of their partners are women, that intentional effort has been making a real impact.
"We have so many great women who work here," says Trina Warren, Regional Managing Partner for MNP's Thompson Okanagan region. "They all bring their unique passions, perspectives and talents to the table and that results in exceptional service for our clients."
Diversity, equity and inclusion (DE&I) are an important part of MNP's workplace culture and business strategy. This means that the Canada-wide firm is committed to embracing and celebrating different perspectives and identities inside and outside the workplace.
It also means developing policies and practices that facilitate growth and achievement for those who may face more barriers in their career journey.
"We offer flexible work arrangements for all our team members," Trina explains. "This is a nice option for everyone, but it can be especially helpful for those who have childcare responsibilities, need to make time for family obligations, or who have commitments to community organizations and non-profits, like many of our team members do."
Something as simple as flexible hours, remote work options, and/or the ability to move to a reduced work schedule can go a long way towards improving access to leadership roles for those who have historically been underrepresented in management and partner positions.
MNP also creates opportunities for their team members to engage with DE&I issues on personal and professional levels.
"We have a DE&I committee that is passionate about organizing events & opportunities for engagement and learning—to ask questions for greater understanding in a safe space," says Trina.
The work the team does within the firm translates into the work they do in the community. MNP currently supports the Women's Equity Lab, an organization made up of women from regions across North America who share expertise and insights to invest in new businesses, as well as Dress for Success, which empowers women to achieve economic independence through a network of support, professional attire and development tools.
"Committing to DE&I is so important in our industry," she says. "The generation of new accountants and business advisors is especially passionate about having a diverse and inclusive workplace. When we're recruiting students and young professionals, many of them will ask us about our DE&I practices."
The idea of mentoring the next generation of professionals excites Trina and her team.
"The women at MNP are all exceptional mentors," she says. "And having had a strong female mentor myself when I was starting out, I know how important that is to creating a strong future for the firm, the industry and the world."