The following article was originally published in the Mississauga News and the Brampton Guardian in March 2023. It has been reproduced with permission.
MNP embraced the opportunity for the firm to become the presenting sponsor of the International Women's Day initiative by The Mississauga News. The special multimedia feature celebrates inspirational women in our community, including several women in leadership roles in the region.
"We are proud to continue to build on our support of this important initiative," says Jim Molyneux, Regional Managing Partner, Peel Region. "International Women's Day highlights the many social, economic, cultural, and political achievements of women around the world, and inspires and engages other women to follow their dreams."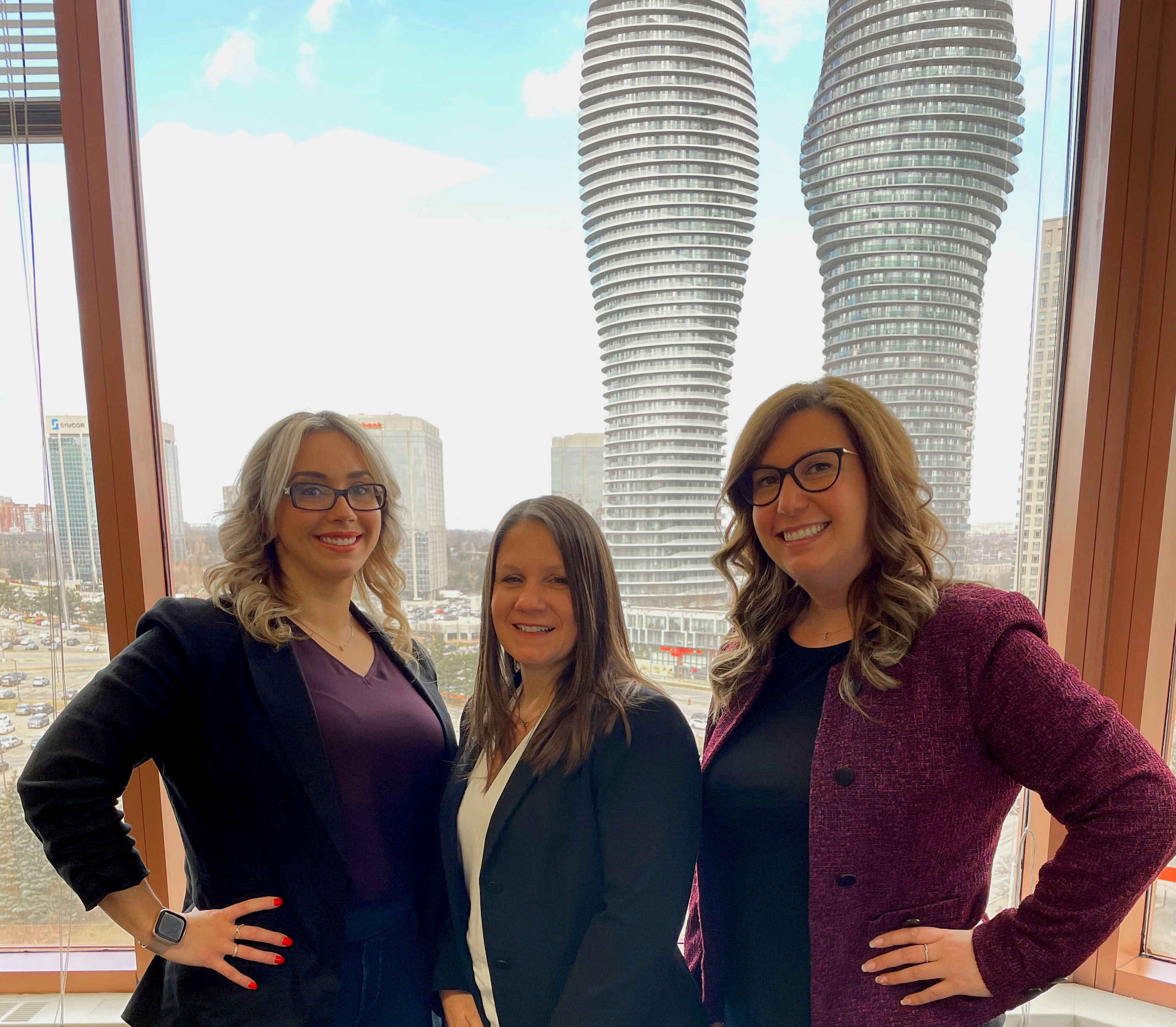 Diversity, equity, and inclusion are key values at MNP, a leading professional services firm providing accounting, consulting, tax, and digital services.
MNP has partnered with StrikeUP Canada and DELIA, both of which are committed to embracing equity by supporting and promoting the growth and success of women entrepreneurs.
StrikeUP Canada is Northumberland Community Futures Development Corporation's (NCFDC) annual digital conference event, which recently took place on March 2. The conference convenes thousands of women entrepreneurs and the women entrepreneurship ecosystem with a united vision of equity and inclusive economic growth.
Alongside the digital conference, NCFDC manages a microloan fund for Canadian women-owned businesses referred to as DELIA. Loans are typically $15,000 and are intended to help Canadian women entrepreneurs start a business or assist with stabilization or expansion.
MNP is proud to be the exclusive mentor to qualified DELIA loan recipients, offering one-on-one mentorship to recipients over a one-year period. As part of the program, MNP mentors assist participating entrepreneurs with opportunities to grow and scale their business, including expanding their partnerships and networks, widening industry connectivity, and identifying new business opportunities and resources.
The DELIA-MNP collaboration supports the success of all women entrepreneurs, whether in urban or rural and remote regions of the country. Every day, NCFDC is discovering the diversity, talent, ambition, and drive of up-and-coming Canadian women in business from all communities and backgrounds through the DELIA microloan fund and StrikeUP Canada. From this pipeline, leaders of exceptional, scalable companies benefit from a mentorship relationship forged with MNP.
As the region's managing partner, Jim was delighted to have three partners eager to join the DELIA program as DELIA mentors.
"MNP's commitment to diversity, equity, and inclusion spans our entire firm and is woven into our values, culture, and strategy," adds Jim. "Our partnership with DELIA highlights our commitment towards embracing gender equality and provides us with an opportunity to mentor local female entrepreneurs, which is an important part of how we help to grow successful and sustainable local communities."
Amongst the MNP advisors across Canada who are stepping up to support the advancement of women entrepreneurs are three partners from Peel Region. Laura Camara leads the firm's Professional Services team for the region. Cheryl Farquharson, and Claudia Mule are both partners with MNP's Private Enterprise team in Mississauga.
"DELIA is a great program focused on women in business and I was excited to become part of it," said Laura.
Cheryl adds, "I am happy to have the opportunity to mentor local entrepreneurs. I enjoy meeting career driven women and helping them achieve their goals."
"DELIA microloans will enable entrepreneurs to expand their businesses while they're in their growth phase," Claudia says. "This comes at a time when lending solutions are becoming more and more difficult to obtain, particularly as we head into a recession."
"We are here to get to know the entrepreneurs we're mentoring, to provide guidance and support," Laura explains. "And even beyond the business, we know they may be facing obstacles or challenges in their own life, or even just going down an unknown path…a mentor in all cases can make the world of difference. There are many hills and mountains to climb when starting a business and support includes encouragement to continue and to overcome the fear of the unknown."
"Mentorship to me means helping someone grow and develop the necessary skills to be successful in their profession," said Claudia. "A good mentor listens, observes, and provides feedback, pointers, different perspectives and so much more. I feel as though being an entrepreneur is a game of resilience as you never know what will be thrown at you next. Having a good mentor is part of the equation."
Each MNP mentor also continues to draw inspiration from their own mentors and heroes – whether their mothers or family members, friends from college who motivated and inspired them, or more senior employees at the firm who took an interest in guiding and developing their careers when they first started as juniors.
The message Cheryl will bring to DELIA entrepreneurs: "Be confident in your abilities and do not be afraid to ask for help when needed!"
The DELIA cohort includes Toronto-based REALLIFE Pictures Inc. Founder Kulbinder Saran Caldwell, who is on a mission to put diverse experiences on screen, to amplify authentic stories from Black, Indigenous, and People of Colour, 2SLGBTQI+ and neuro-diverse writers.
"I feel very honoured to be selected to participate in this mentorship initiative with MNP," said Kulbinder. "Having this backing – both financial and strategic – means a great deal to me as an entrepreneur."
Empowering women entrepreneurs is not only about creating growth opportunities but also about investing in a brighter future for all businesses in Canada. By mentoring women in business, MNP is creating an ecosystem where everyone's contributions are valued and allowed to flourish. MNP believes that making a positive and authentic difference in our communities means giving our time, expertise, and experience.
MNP's partnership with DELIA mobilizes necessary resources, alongside alternative lending, to support the ideas, efforts, and achievements of women entrepreneurs across the country.
MNP is ready to support businesses as they explore opportunities and examine their future path. To learn more, visit the Business Insights section on our website.