Environmental 360 Solutions Ltd.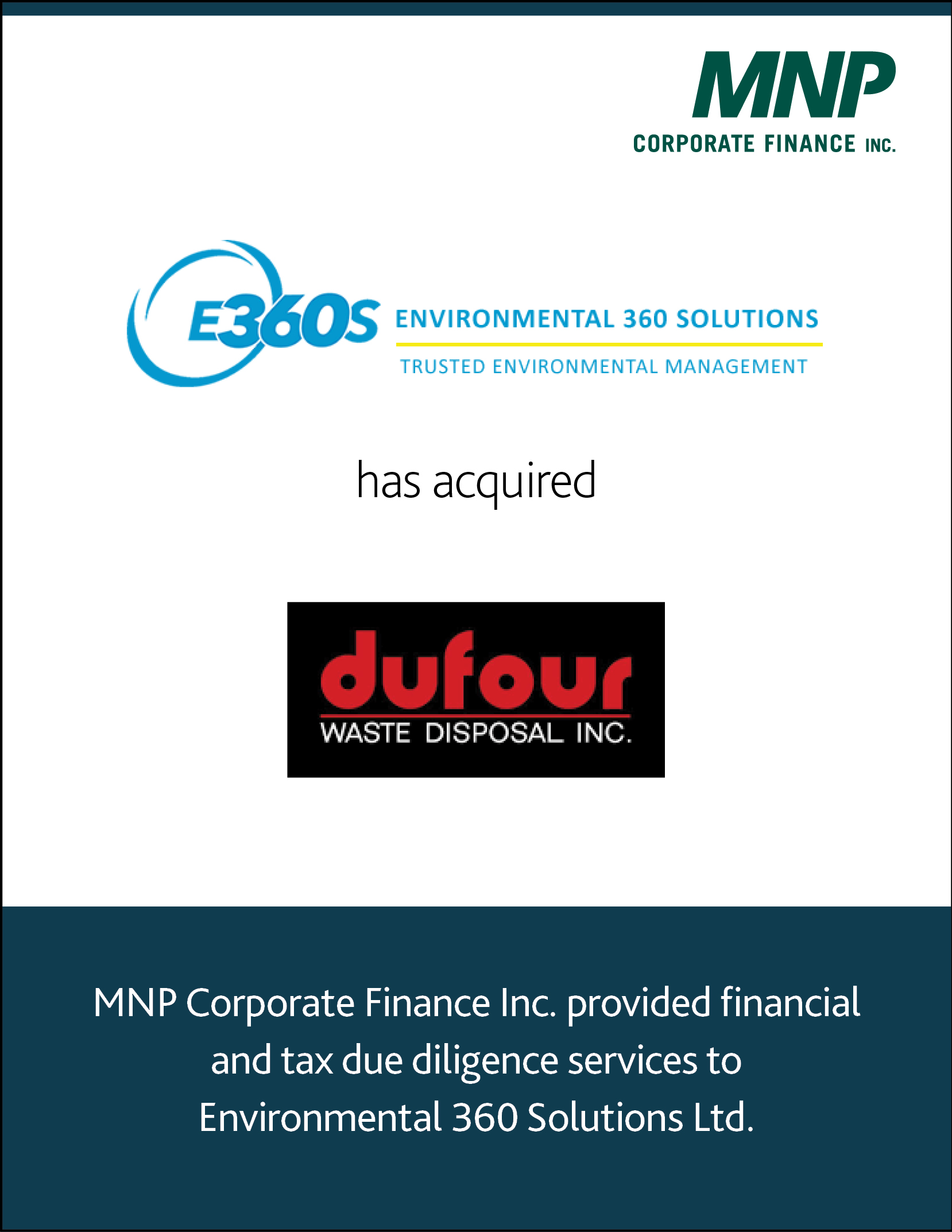 Environmental 360 Solutions Ltd. has acquired Dufour Waste Disposal Inc.
Engagement Type:
Transaction Brief
Environmental 360 Solutions (E360S), founded in 2018 and dedicated to becoming North America's leading environmental management company, has acquired Dufour Waste Disposal Inc. operations out of Kapuskasing and Sudbury, Ontario.
Dufour Waste Disposal was established in 1964 in Kapuskasing, Ontario and started by offering sewer hauling, septic tanks and waste disposal on a small scale. Today, the company has expanded across two locations, Kapuskasing and Sudbury, and offers a wide range of services including hazardous and non-hazardous waste management, 24-hour spill response, high-powered cleaning, water services and equipment rentals.
E360S provides environmental and waste management solutions to municipalities and commercial customers. Dufour expands E360S' services into liquid waste, emergency spills and industrial services.