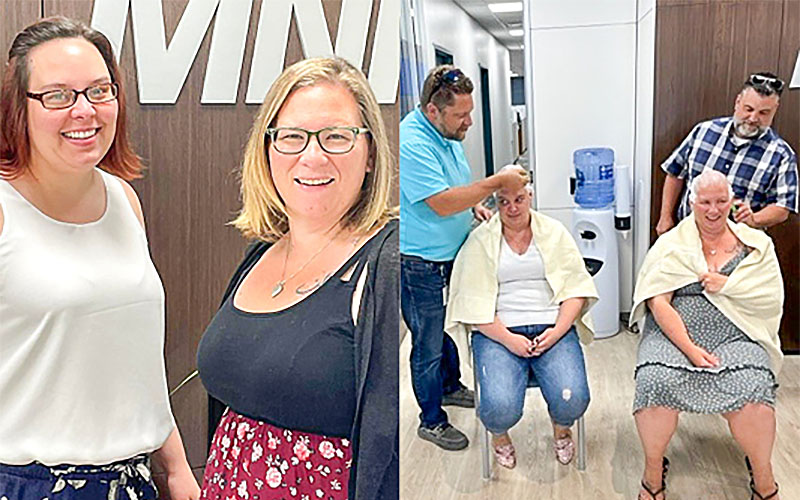 Celebrating diversity at MNP – meet Caleigh Belair (she/her) and Jenna Wiebe (she/her): passionate campers, concert enthusiasts, mental health advocates and fundraisers, community inclusion champions, best friends, and an Administrative Assistant and Office Administrator at MNP.
With a 10+ year career as an MNP office administrator, Jenna vividly remembers the day Caleigh was hired five years ago to join the Kenora office as their new administrative assistant. Since the dynamic duo began working together in 2017, they have built a strong friendship bonding over their love of live events, camping, and their personal journeys with mental health. Jenna and Caleigh play an extraordinary role in fostering a safe and open culture in the office and have seen first-hand the impact sharing their mental health stories within the community and with fellow team members has had on destigmatizing the shame around asking for help.
Caleigh is no stranger to struggling with depression and anxiety and has dedicated her adult life to finding the right tools to manage her day-to-day since her teenage diagnosis. Caleigh compares "when my tooth hurts, I go to the dentist. So, if you're having mental struggles, you go to a therapist. It should literally be that easy. It should be second nature. It took a long time for me to get here, but I'm great right now." Although she has made supporting her mental health a priority and is an advocate for routine therapy and transparent conversations, she had no idea the impact sharing her experience would have on encouraging Jenna to reach out for support.
With Caleigh and Jenna having a deep appreciation for the various resources available in times of crisis, they both decided to raise funds for the Kenora branch of the Canadian Mental Health Association in the most creative way possible; by promising to shave their heads if they reached $500. To their surprise, once the challenge was shared across the Firm, Kenora community and MNPers across Canada, everyone rallied around them and quickly surpassed their goal reaching over $4,400 and thereby securing their highly anticipated 'shave day'. On the official day, and in the reception area of their local office, local hairstylist Lauren Mosionier shaved Caleigh & Jenna's heads, with Kenora MNP Partners Shawn Brown and Rob Hrabec standing by to finish the job.
Their goal to raise money and awareness was never designed to be a one-day event. Each time someone commented on their creative spirit, Caleigh and Jenna can once again share their appreciation for access to the right support at the right time, and to work for an employer that understands and offers benefits like flexible work schedules, extended mental health coverage, wellness subsidy, and more, to provide an inclusive workplace for all. "There are so many resources for people. You can start wherever you feel comfortable. Start with therapy or mindfulness journaling. If you're struggling with mental health, the most important thing is to just start. Take your lunch hour to read through what MNP has to offer you." Caleigh says.
We are so proud of Caleigh and Jenna for being open about their mental health journeys, encouraging open conversations, and fostering an inclusive work environment for all. Thank you for your contributions to moving the needle on mental health awareness at MNP.
Contact a member of MNP's Talent Acquisition Team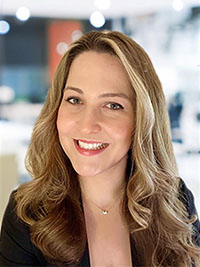 Michele Armour
Senior Advisor, Talent Acquisition
416.613.3117
[email protected]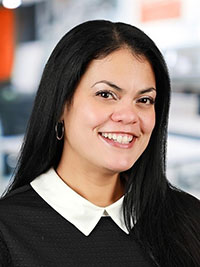 Tamara Mustachi
Senior Advisor, Talent Acquisition
647.775.1790
[email protected]