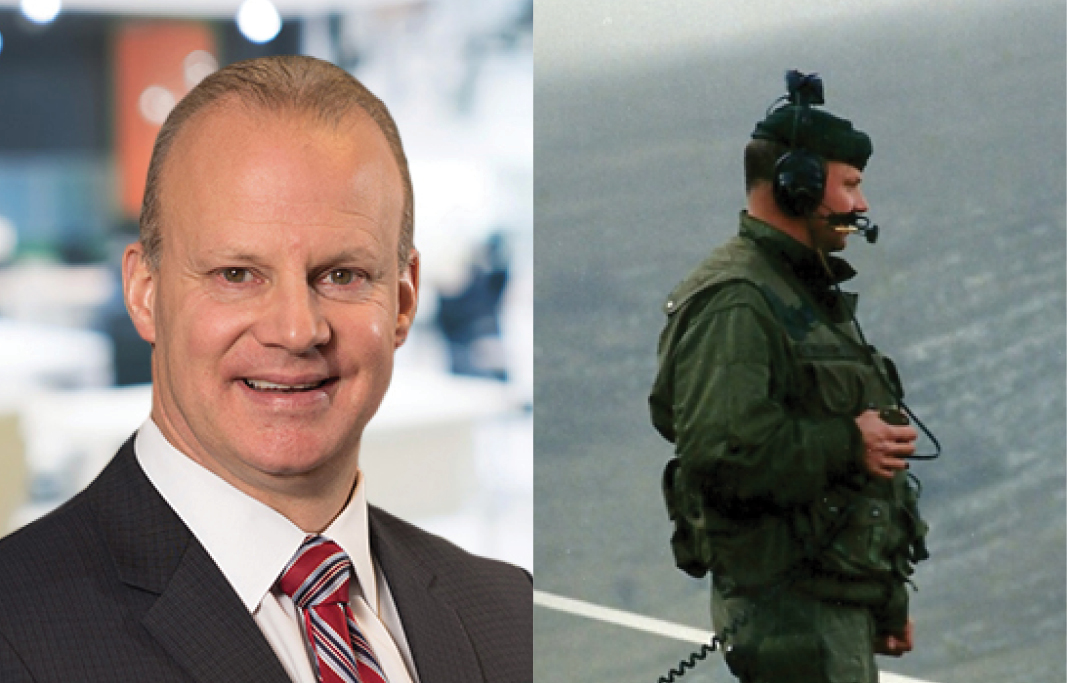 Celebrating diversity at MNP – meet Cliff Trollope (he/him): graduate of the Royal Military College, retired Lieutenant Colonel, husband of a physiotherapist (who is also a veteran), father of two adult children, speaker, veteran advocate and mentor, passionate community builder, and Partner and National Leader of Business Resilience Services with MNP.
In 1988, Cliff graduated from the Royal Military College as a Second Lieutenant and was thrown into leadership roles at the young age of 23, immediately in charge of 32 people. Throughout his successful career in the military, with pride, he served with Princess Patricia's Canadian Light Infantry, participated in a number of international missions and deployments, supported disaster response operations in Canada, worked as an instructor, served the majority of his career leading soldiers in operational units, and was promoted to Lieutenant Colonel. After over 20 years of military service, he found himself at a crossroads between remaining in the military and progressing to higher ranks or taking a chance at a new career. He chose the latter.
When departing the military, one of the hardest parts for veterans is finding an opportunity and employers to look past direct industry experience and to take a chance on them. In addition, due to the nature of constant relocation and deployments with the military, veterans often do not have an established network, which can make transitioning out of the military quite challenging.
After becoming a certified business continuity planner, Cliff got his chance. In 2009, MNP's Toronto office had just opened and Scott Crowley, MNP leader and also a veteran, was looking to build MNP's Business Resilience practice and Enterprise Risk Services in Ontario. Cliff gratefully stated, "MNP gave me a chance. They gave me an opportunity. Scott opened the door, and the executives took the chance that I'm forever grateful for. Really in my whole working life, I only know two things. I know the operational fighting end of the army and I know MNP. The two entities, the part of the military I was in and MNP, are more similar than most would think as at the core both are mission-focused, results-oriented, and people-first cultures."
Since joining MNP over 13 years ago, Cliff has become an active advocate, mentor, and community builder, supporting veterans through extensive volunteer initiatives. One of Cliff's largest commitments is as one of the original members and now National President of the Treble Victor Group, a veteran business networking group with over 400 members. The mission of this group is to help veterans in achieving their full potential in their post-service careers. This mission is accomplished through members helping members, through mentoring and networking, and work to inform corporate Canada on the value of hiring veterans.
With Remembrance Day on November 11th, Cliff shared the importance to pause and reflect. "It's about remembering the fallen, the wounded that came home, and those currently serving. It's about remembering their families who sacrifice a lot, the fallen and wounded's families, and everyone touched by military service.
We are incredibly proud of Cliff and his outstanding contributions in supporting veterans to build their networks and find their next steps in the corporate world. Thank you for all that you do and for all that you have done.