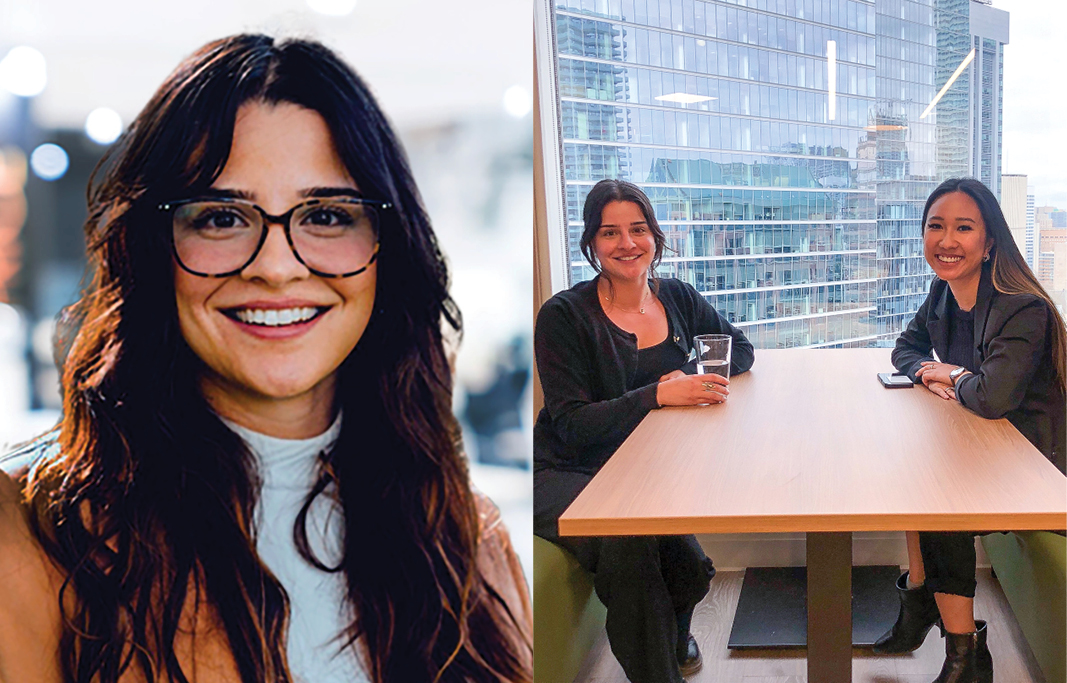 Celebrating diversity at MNP – meet Hannah (she/her): a compassionate leader, Registered Psychotherapist (Qualifying), Canadian Certified Counsellor, mental health champion, cat pawrent, avid gardener, crisis responder volunteer, and Manager with MNP.
Hannah is a dedicated lifelong learner, who believes in the power of continuous education and self-improvement. She always knew her interest lies deep in both the mysteries of the human psyche and helping others. After obtaining a Bachelor of Commerce and starting a career in consulting, Hannah continued to expand her knowledge and interest in psychology by taking courses in her personal time. With a goal of merging her two passions, Hannah decided to pursue a master's degree in Counselling Psychology while balancing her full-time consulting role.
As a manager and therapist, Hannah leverages the dynamic strength from both roles in supporting her team, clients, and patients. "There are a lot of [counselling] principles that apply at the workplace. When a team member comes to me saying they feel stuck and don't know what to do, I get to apply the same counselling skills." Drawn from her unique professional experience, Hannah shares the analogy that "we are all brains for hire and when you think about mental health, it's literally the health of your brain. So, when you think about it in an organization, the primary asset that you have is people's brains. This is the one thing that you need to be taking care of. This is the most precious thing that you have in a human being."
Hannah's approach to leadership is rooted in empathy and understanding. She recognizes that everyone has their own unique experiences and challenges that can impact their work performance and well-being, "I have no issue talking about emotions at work. I think it's okay to talk about feelings. It's about fostering an environment where people want to come to work. So, if it's dragging people down, let's just be real about it. People are going to be a lot more willing to come to a workplace where their struggle is acknowledged." By taking the time to listen, recognize, and understand her team members, Hannah has created an environment where people feel valued, supported, and safe. Ivy Yeh, a fellow team member, proudly describes Hannah as "someone who is willing to go above and beyond to make sure the people around her feel safe and heard to be themselves."
In recognition of Mental Health Week, Hannah emphasizes the importance of maintaining a healthy mind and challenges the stigma that "mental health isn't just stress, anxiety, or depression. Mental health could be about focus, motivation, and productivity. It's so multi-faceted." She also encourages exploration beyond the traditional forms of therapy, saying "Going for a run or journaling could be your therapy. There are so many different options in taking care of your brain."
Hannah's story is a testament to the power of one person's commitment to making a positive change. This Mental Health Week, let us all follow in Hannah's footsteps and do our part to create a more mentally healthy world.
We are proud to have team members like Hannah making a difference within and beyond MNP!