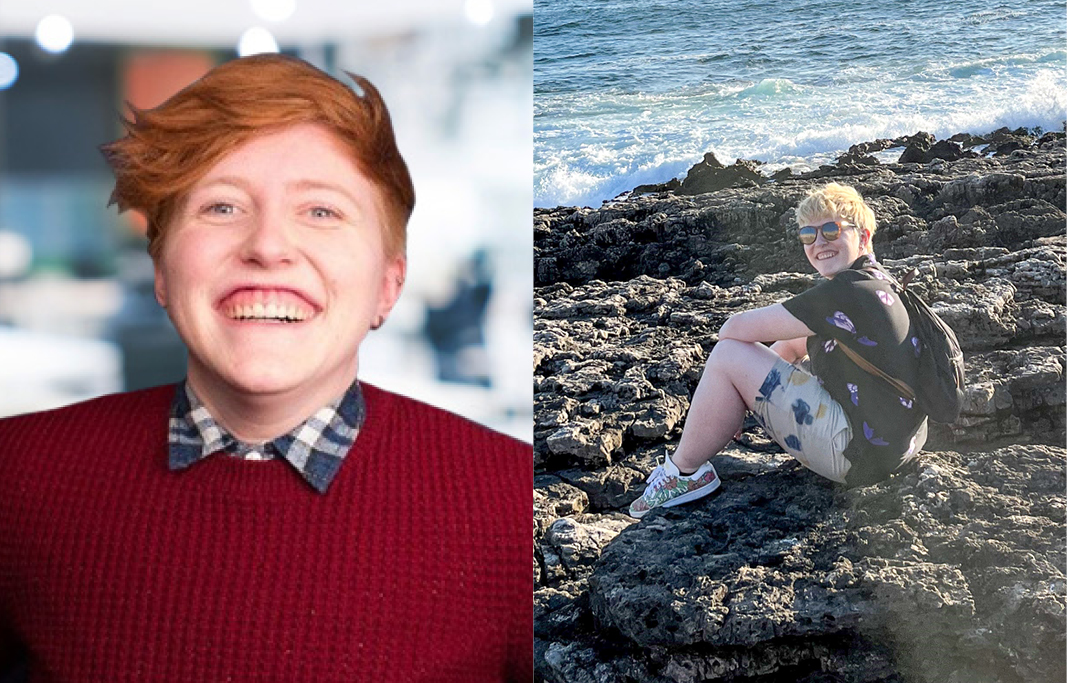 Celebrating diversity at MNP – meet K Alexander (they/them): Non-binary actor, talented guitarist and singer, cat pawrent, RuPaul's Drag Race mega fan, video game enthusiast, and Social Media Strategist with MNP.
K's self-discovery of being non-binary started in 2015 when discussions of pronouns were scarce and under-represented. "I was cast as a non-binary character in a web series called Carmilla. To better understand and accurately represent my character, I began researching what non-binary means. As I was looking up what very limited information there was, I was sitting there going, 'Oh, that's me'.
It was an epiphany of self-discovery for K – a moment of "looking at myself in the mirror and saying, 'This character is pretty cool'. Identifying as non-binary sits way better than anything else ever has. Reflecting on my journey, playing a non-binary character awoke something I always knew my entire life, but just didn't have a name for."
Since coming out as non-binary through their YouTube channel, K is a proud advocate for building awareness, acknowledging the importance of pronouns as part of a person's identity, and creating an inclusive safe space for all to be their most authentic selves. "I make it a practice. If I'm meeting people for the first time, I say 'Hi, I'm K Alexander. My pronouns are they/them.' I build it into my introduction."
When considering MNP as their employer of choice, K recalled seeing pronouns in an MNP team member's email signature. "During the hiring process, it made me more inclined to want to work with a company because I knew it would be safe for me to be there." K discussed their pronouns with their leaders Jeff and Wes and encouraged them to inform the team in an open communication where questions could be asked transparently. After almost nine (9) months at MNP, K mentioned with a smile, "I feel safe at MNP to be myself. It feels like a family, in the best sense of unconditional support."
We are grateful for team members like K who are committed to fostering an inclusive and safe space for everyone to be their most authentic selves, both in and out of the office. Thank you for sharing your story with us at MNP, K!