Farm & Family - Get Succession Planning that Works for Both
When you take a step back and look at everything you have worked so hard to build – your legacy – you never want to leave anything to chance. With succession planning there are many questions that need to be answered. Important questions that ensure you get a clear picture so you can transition your farm on your terms.
We've invested substantial time and resources into understanding every aspect of the client groups we specialize in working with. As a result, we're able to provide customized consulting services, advice and strategies that will safeguard your operation and allow you to thrive.
Succession Planning with TransitionSMART™

Are you ready? Take our simple self-assessment and find out.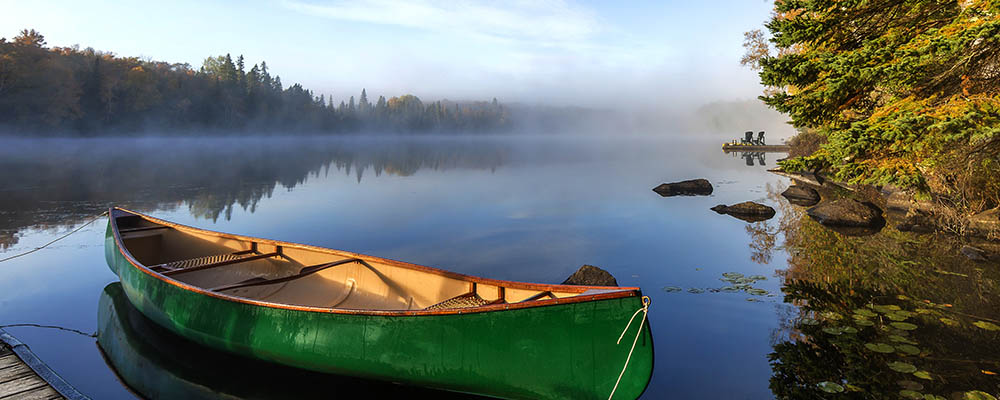 Welcome to Green Lake
Have you ever thought you'd like to sell your business and retire to the cottage life? These folks have . . .
A comprehensive plan that addresses all your questions
Succession is complex. There are many aspects to take into consideration. A will or other simpler forms of succession planning do not cover everything. Also, proper succession planning can make for sound business decisions. Having the insight and strategies effectively positions your operation for success.
TransitionSMARTTM is the most comprehensive succession program available for farmers. Why? Because we address everything you need to ensure you transition your farm on your terms, never leaving anything to chance. From effective tax strategies to estate planning, family consulting to wealth and asset management, there are so many things you need to take into consideration to ensure the most successful transition for you and your successor.
A financial plan outlines where money will come from and how it will be spent. It also addresses tax implications regarding annual living and if you relocate when you retire.
Describes the retiree's future lifestyle.
Includes a financial plan outline where money will come from and how it will be spent, both for annual living (e.g. food, hosing, utilities, medical, travel, taxes, etc.) and relocation (if necessary). Also explains any retirement income planning (e.g. RRSPs, RRIFs, CPP, OAS).
Provides the address(es) where everyone will live.
Considers the tax consequences for the retirement plan.
Determines the extent to which the retirees will be involved in the farm business.
By assessing your net worth and reviewing business financials, we help you build a plan that meets your immediate needs and retirement goals.
Provides an outline of how your farm business will meet the needs of both the successor(s) and retiree(s).
Analyses of the current farm business.
Outlines the plan for the future direction of your farm business (e.g. maintenance, contraction, expansion, diversification, value-added) and provides a description of how this will affect your business, along with projected financial statements.
Overview of how the farm business is currently structured and how this will change during the transfer.
Provides an outline of how your farm business is currently structured and how this will be changed.
Explains how the transfer of ownership of the assets will be handled.
Includes an inventory and valuation of assets and liabilities.
Identifies what the business arrangement is going to be (e.g. sole proprietorship, corporation, or partnership).
Identifies the transfer mechanism (e.g. purchase, gift, rental, etc.).
Includes a prenuptial agreement (if necessary).
Addresses tax implications.
Explains the treatment of non-farming children.
Outlines the insurance requirements (e.g. life, disability).
Provides a copy of the will to the consultant or an overall description of the intent to assist with the ownership transfer plan (if required).
Describes any other legal agreements (e.g. employment contracts, partnership agreements, shareholder agreements, buy-sell agreements).
Is an outline by which the family communicates and makes decisions on key issues.
Provides a description and plan regarding family business meetings to discuss such issues as the progress of the transfer process and necessary changes (e.g. procedures, responsibilities, non-farming family member involvement, etc.). The end product will be a user's manual.
Defines the process by which the family communicates and make decisions (e.g. regularly scheduled family meetings).
Determines how disputes and conflicts will be managed and resolved (e.g. family voting, third-party mediation assistance).
A skills profile outlining what is needed to manage the farm. The plan also identifies skill gaps for key stakeholders and a performance review mechanism to gauge progress in training and development for successors.
Provides a skills profile for the successor (outlines the skills needed to successfully manage the farm and how those skills will be obtained).
Identifies skill gaps and an action plan on how they will be met (e.g. hiring to fill gaps, additional training, etc.). If both generations will remain involved, it could be beneficial to have them attend the same training courses.
Provides an outline of a performance review process and mechanism to provide the successor with feedback on progress.
An outline of how everyday activities will be managed including roles, responsibilities and authorities for managing the operation on a daily basis.
Projects how the transfer of management, control, and labour will take place, including a timetable for transition to the successor(s)
Considers what the future governance should look like
A summary outlining the overall timing of key activities within the transition process so they can be monitored, measured and amended.
Identifies risks and lists factors that may affect your transition plan including death, disability, divorce, illness, or business downturn.
Explains what will happen and who will ensure implementation in adverse situations.
Incorporates steps to avoid/mitigate the risks (e.g. wills, life and disability insurance).
Allows for this contingency plan to be updated from time to time (if necessary).
Considers what the formal agreement should look like
Contact Our TransitionSMART™ Team
Stuart Person

CPA, CA

Senior Vice President, Agriculture, Director Crop Services
Stuart Person, CPA, CA, is the Senior Vice President of MNP's Agricultural Services and National Leader of Crop Services, located in the Edmonton office.
Stuart has more than 25 years of experience in agriculture, specializing in the grain industry. Passionate about the industry, he grew up on a grain farm and continues to participate as a producer himself. This experience and knowledge allows Stuart to relate first hand to what Canadian Agriculture producers face in their operations—and gives him greater insights on how to help producers overcome challenges and achieve their goals.
Stuart works with many agriculture producers, associations and other industry stakeholders on a daily basis, providing advice into the complex issues that affect the industry. He has extensive experience as an Agriculture Business Advisor with MNP and has helped clients from coast to coast.
In his role as Senior Vice President, Stuart leads a national team of more than 600 Agriculture professionals who serve more than 18,000 clients. He is also a member of the Canadian Association of Farm Advisors (CAFA).
Stuart earned a Bachelor of Commerce degree with Distinction from the University of Saskatchewan in 2000. He is a Chartered Professional Accountant (CPA), qualifying as a Chartered Accountant (CA) in 2003.