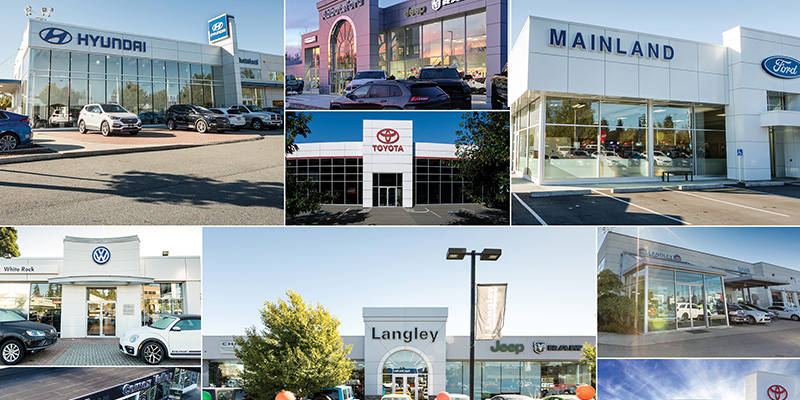 Founded by George Trotman as a used-car dealership in Abbotsford, B.C. in 1971, Trotman Auto Group (TAG) is a second-generation family business success. In 1977, George Trotman acquired Langley Chrysler, with son Mike Trotman succeeding him in 1998. Brothers Mitch and Brad Trotman also joined the company in the late 90s and together the three sons set out to establish a new vision and strategy for the company.
Today, TAG has over 460 employees and operates nine automotive dealerships in the Lower Mainland, Fraser Valley, Kootenays and Vancouver Island and has grown from a single point, mid-sized Chrysler dealership to a nationally recognized dealer group in Canada. TAG works diligently to be on the leading edge of industry trends. The company attributes its success to an exceptional team, investing in communities, valuing client relationships and developing synergy with strategic partners.
Our vision has always been to lead the industry by creating a vibrant culture, an engaged team and exceptional employment and client experience.

Mike Trotman, CEO, TAG
Backed by four decades of experience, TAG is constantly adapting to changing economic conditions and buying patterns. Through its commitment to clients, staff, the community and industry, TAG will continue to cement its legacy as a respected world-class industry leader.
Working Together
MNP has been a key strategic partner of TAG for 15 years; collaborating, consulting and providing invaluable business advice. From assisting with organizational structuring and acquisition strategies to tax planning, annual compliance and performance measures, MNP has been instrumental in TAG's ongoing success.