Dan Wallace, CPA, CA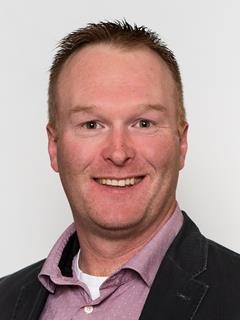 Dan Wallace

, CPA, CA
Business Advisor
Dan Wallace, CPA, CA, is a Partner in MNP's Estevan Agricultural practice. Serving a broad range of clients in primary production, intensive livestock and value-added agricultural enterprises; Dan's focus is on providing exceptional client service while developing innovative and practical business solutions.
Raised on and currently a partner in his family grain farm near Oxbow, Saskatchewan, Dan's role as an Accountant and Business Advisor is founded on a deep understanding and commitment to the agriculture sector. This experience has given him in-depth insight into the unique challenges and opportunities facing the agriculture industry and allows him to provide customized advice to a wide range of clients.
During his time at MNP, Dan has been involved in a variety of areas, including but not limited to: Assurance, Tax Services, Farm Income Programs, Agriculture Consulting Services and Forensic Audits. To date, 95% of Dan's work has been in the Agriculture sector including a number of commercial seed processers and exporters, as well as farm seed cleaning businesses.
Designated a Chartered Accountant (CA) in 2010, Dan also holds a Bachelors of Administration degree from the University of Regina.