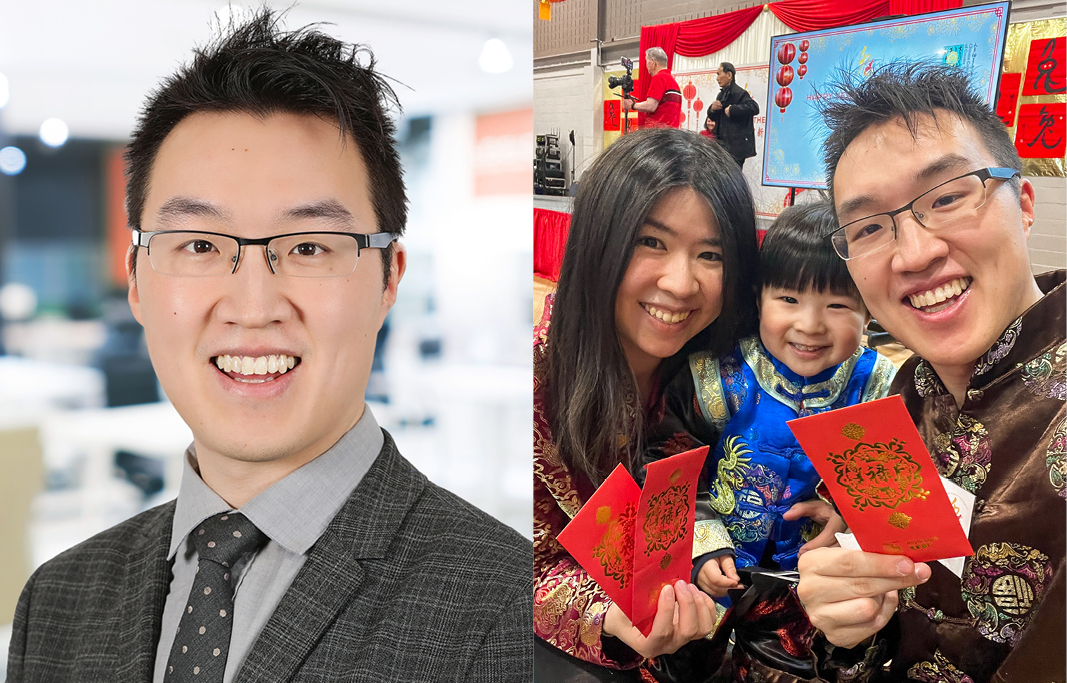 Celebrating diversity at MNP – meet Marcus (he/him): an inclusive leader, loving father, active community volunteer, dedicated board member, diversity champion, math whiz, and Partner with MNP.
Born in the vibrant multicultural city of Hong Kong, Marcus grew up surrounded by diversity from all levels. He moved to Toronto at the age of eight, where his identity was further shaped through dynamic experiences as a Chinese Canadian.
As a Canadian of colour, Marcus deeply values and acknowledges how our identities intersect with each other – and when those differences are embraced and celebrated, we can achieve more together. When collaborating with his team and clients, Marcus strives to show up as a curious leader and looks forward to strengthening connections through shared differences. When discussing the complexity of navigating diversity in the workplace, he encourages everyone to ask questions and shared, "more often than not, people are open to sharing and they wouldn't have shared if I didn't ask. I genuinely do care and try to learn more."
Since joining the Firm in 2021, he fondly reflects on how MNP's culture allows him to show up authentically and "not be afraid and just be comfortable with who you are every day." As a diversity champion, Marcus is an active member of the Toronto Diversity, Equity, and Inclusion (DE&I) Committee. In February, he proudly hosted a successful Lunar New Year celebration event passing out red pockets, hosting calligraphy workshops, and sharing the tradition and history with his fellow team members. With over 200 in-person attendees, he's extremely grateful for everyone's openness and willingness to experience his culture. Marcus also shares the positive impact and learnings after attending a Holi festival planned by the Toronto DE&I Committee, in recognition of the annual Hindu celebration. Marcus expressed, "if it wasn't for the event, I wouldn't have learned about [Holi]. Having these events opens the conversation and helps people step out of their comfort zone. I appreciate that the Firm is very supportive to have these events." In addition to his current committee position, Marcus previously led an Asian Inclusion Network prior to joining MNP.
At MNP, Marcus leverages his linguistic strength and professional experience to help clients grow locally and abroad. Being fluent in English, Cantonese, and Mandarin not only makes Marcus a versatile conversationalist but also gives him a valuable advantage in the present global society when communicating with a wider range of people. He is grateful for his parent's encouragement to continue his Chinese language skills and stay connected to his cultural roots and stated, "looking back, I think that it was very crucial because if I didn't have those, I think I would have lost my connection with my background." Inspired by his parents, he looks forward to introducing these roots to his three-year-old son Jaiden one day. "Especially now as a dad, this is even more important to me to make sure he's going to be in a world where inclusivity and diversity are front and centre and he will not be dealing with the issues I faced as a child."
Thank you, Marcus, for being a diversity champion and for your commitment to fostering an inclusive culture for others at MNP and beyond.