Refer someone to MNP and support the Taber Food Bank
Did you know more than 1,000 people rely on the Taber Food Bank Society every month?
As proud Taber residents we're passionate about the success of our community and every person who calls it home. It pains us to know many of our neighbours are struggling to make ends meet and often worry where their next meal will come from.
We're committed to ensuring the Food Bank's critical and life-saving service is always available for those in need — and we've created an easy way for you to support this ongoing mission:
Over the next three years, we will donate 10 percent of our first year's fees for every client you refer to MNP.
MNP Taber

Learn more about our Taber office, our team, and the services we offer to help local businesses thrive.
Supporting your local community has never been easier
With MNP's Reach Out program, paying it forward is as simple and cost effective as it is rewarding.
 Step 1: Refer

Reach out and refer a friend, family member, colleague, or local business contact to MNP Taber.

 Step 2: Track

If your reference results in MNP working with that person or business, we'll set aside 10 percent of all the fees we collect over the first year.

 Step 3: Donate

MNP will donate directly to the Taber Food Bank Society.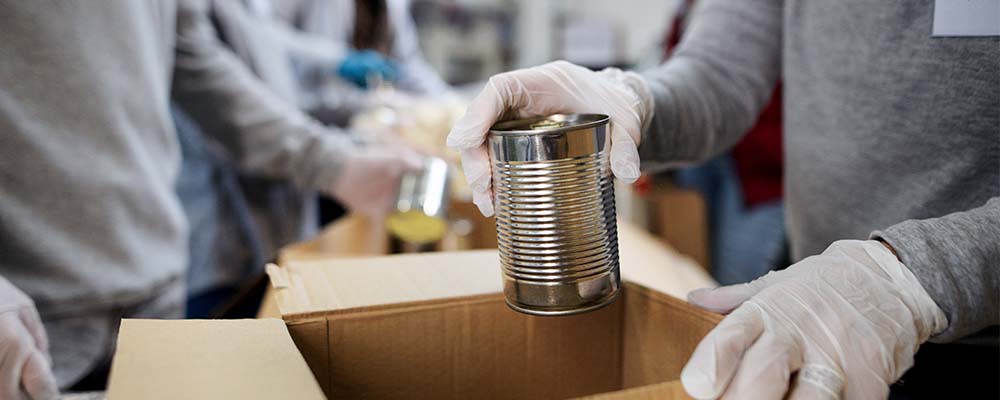 Taber Food Bank Society 
Discover the impact Taber Food Bank Society makes in our community, and how you can help us build on our reach out commitment.
Contact us
Bruce Warkentin

CPA, CA, CBV

Business Advisor
Bruce Warkentin, CPA, CA, CBV, is a Business Advisor with MNP in Taber. Bruce works with clients in the agriculture industry, particularly crop producers to deliver innovative solutions for tax and general business issues. Bruce is also the National Leader for Horticulture and Irrigation for MNP which involves working with his colleagues across Canada to bring relevant advice to clients in the following industries: potatoes, field vegetables, greenhouses, and fruit.
Bruce advises on business and farm matters, personal and business tax preparation and planning, financial statement preparation and provides assistance with farm programs. Committed to his clients, he structures their affairs to maximize return on investment and is always available to address questions — if he hasn't proactively provided the answers even before they ask.
Bruce was designated a Chartered Accountant (CA) in 2000 and a Chartered Business Valuator (CBV) in 2005. He has a degree in Management Accounting from the University of Lethbridge. Active in his community, he is Director and Treasurer of the Canadian Foodgrains Bank, Director and former President of the Taber and District Chamber of Commerce, Treasurer of the Evangelical Free Church of Taber, Director and Treasurer of Taber Community Action and Prevention Society, and Community Volunteer Income Tax preparer with the CRA. He enjoys helping with local projects such as fundraising and building the Taber Spray Park (2014) and Westview Estates Playground (2021).
Follow Bruce on his various social media platforms including Linkedin, Twitter, Facebook, and Instagram to read his weekly horticulture economic indicators and numerous other posts.