Perspectives from the banking, insurance, and cyber security sectors.
Every business is at an increased risk of cybercrime. We saw a significant uptick in attacks during the pandemic and expect that trend to continue as more organizations double down on data, cloud, and digital collaboration.
It may not be possible to prevent every possible attack. However, every leader can take practical steps to reduce the likelihood of an incident, minimize the damage of a breach, and keep costs manageable.
This webinar will explore the impacts of cybercrime on the Canadian landscape and how you can respond. From managing your risks to the value of insurance, our industry experts will discuss proven practices for every organization to quantify, offset, and reduce the costs of an attack.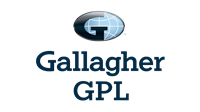 Date
Monday, June 13, 2022
Time
10:30 AM - 11:30 AM ()
Agenda
How to quantify your cyber risk
How to know if you qualify for cyber insurance
Best practices to reduce your risk of a cyber attack
Insights from our experts in the immediate aftermath of a breach