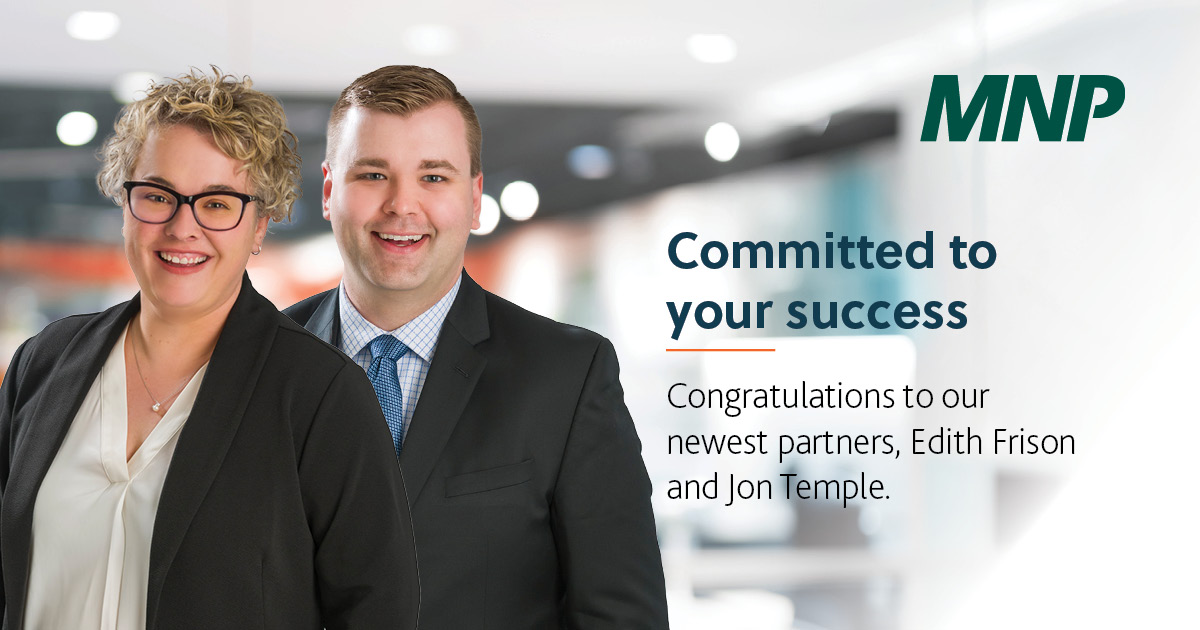 The Brandon office is proud to announce our newest partners, Edith Frison and Jon Temple.
Backed by more than 20 years of tax experience, Edith primarily helps agriculture clients navigate Canada's increasingly complex tax system.
Jon is a part of our Hutterite Services team while also working with clients in the private enterprise, manufacturing, real estate and construction industries.
As a leading national accounting, tax and business consulting firm, MNP continues to lead by example by delivering the people and the results you need to be successful.
To learn more about Edith and Jon, please click below to view their personnel pages.
Learn more about Edith and Jon
Edith Frison

CPA, CA

Partner, CPA, CA
Jon Temple

CPA, CA

Partner, CPA, CA