Professional Accounting Firm in
Ottawa Carling
Office Information
800-1600 Carling Avenue Ottawa, ON, K1Z 1G3
MNP LLP - Accounting, Business Consulting and Tax Services
MNP Ottawa Carling offers a collaborative approach and exceptional advisory services to help organizations thrive. Our 14 partners and more than 80 dedicated professionals deliver a comprehensive range of accounting, tax, audit, and business advisory services to a range of clients across numerous industries.
We frequently work with private enterprises in the agriculture, healthcare, mining, real estate and construction sectors, as well as with public sector and not-for-profit entities.
We're proud to support Ottawa region businesses, communities, and our vibrant economy. Contact a member of our team for the expertise, experience, and advice you need to stand apart from the competition — from start-up to succession and every state in between.
Services at our Ottawa Carling location
Contact our Ottawa Carling team today
Contact an office member
Mike Dimitriou

CPA, CA

Regional Managing Partner, Eastern Ontario
Michael Dimitriou, CPA, CA, is Regional Managing Partner for MNP's Eastern Ontario Region. Drawing on three decades of experience in assurance and advisory services, Michael works with his clients to evolve, increase profitability and establish and maintain compliance, while building shareholder value.
Michael's areas of expertise include acquisitions and divestitures, due diligence, share offerings, reverse take-over transactions and tax planning for private businesses and their owners. He brings a broad range of client experience from private companies and publicly traded companies listed on North American exchanges and from a diversity of industries, including technology, financial services, retail, cannabis and mineral exploration to his role.
As an industry subject matter expert, Michael is a sought-after college and university guest lecturer. Before joining MNP in 2014, he was a partner for 14 years at another national accounting firm. Prior to that, he was chief financial officer and chief operating officer for a multibranch cooperative financial institution.
Michael graduated from Carleton University with a Bachelor of Arts (BA) in economics and law in 1991. He is a Chartered Professional Accountant (CPA), qualifying as a Chartered Accountant (CA) in 1996.
Michael is a member of MNP's Board of Directors and Quality Assurance executive.
Michael has also held a number of board positions in local not-for-profit organizations and is currently on the finance committee at the Ottawa Hunt & Golf Club.
Our regional team is highly involved in the industry sectors in which we serve, as members and as partners. These include: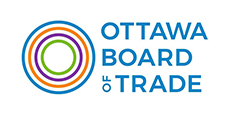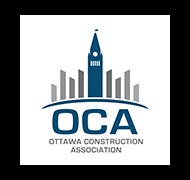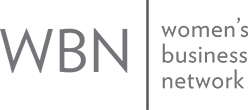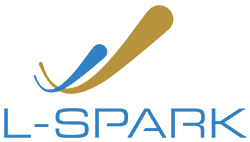 At MNP, we are committed to serving and supporting the communities in which we work, live and raise our families. We believe in the value of giving back and paying it forward. Our regional team is greatly involved on various boards and in giving of their time and expertise, in addition to other types of support. These organizations include: