Matthew May, CPA, CA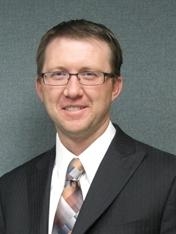 Matthew May

, CPA, CA
Partner, Professional Services
Matthew May, CPA, CA, is a Partner working out of MNP's Medicine Hat office. Matthew delivers assurance and business advisory services to owner-managers and professionals interested in working on their businesses rather than just in them.
As part of the management team, Matthew develops a strong relationship with each client. He builds in-depth understanding of their businesses and gets to know them on a personal level, allowing him to tailor solutions and make recommendations that drive profitability and help them overcome challenges and achieve goals.
Matthew assists with compliance, internal reporting, performance measurement and strategic planning, and serves as a direct connection to the firm's broad-based expertise when specialized services are required. He is committed to the success of his clients' operations and enjoys helping them become stronger business owners.
Matthew was designated a Chartered Accountant (CA) in 2004 after receiving a Bachelor of Management degree from the University of Lethbridge and a Diploma in Business Administration from Lethbridge Community College. In 2009, he received the Certification in Strategic Performance Management (CSPM) designation from Mentor Plus. A former business owner, he is active in the community, volunteering with organizations like Tiny Tots Soccer Association, Connaught Golf Club and his church.