Phil O'Brien-Moran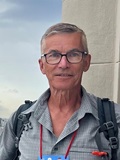 Phil O'Brien-Moran
Senior Vice President, Technology
Phil O'Brien-Moran is the Vice-President of Technology with MNP.
Phil joined MNP in 1982 as a summer student and has been integrally involved in the growth and development of the firm ever since. As a member of the senior management team, he is responsible for all technology-related activities, including infrastructure, integration services, applications and support services.
With passion and creativity, Phil has led the firm in developing services and platforms that allow MNP to provide highly specialized services with custom applications targeted to specific client requirements. He works closely with all service, industry and regional business units in the firm and is a member of the firm's operations committee.
Phil holds a Bachelor of Science degree in Computer Science and Mathematics from Brandon University.