Are you considering a path to self-employment?
Our free business training program may be right for you.
Join one of our regularly scheduled online information sessions to learn more about the MNP Self Employment Program and qualification requirements — and begin your self-employment journey today.
The training is open to Calgary and Southern Alberta area residents who are currently unemployed or underemployed. Click below to join an upcoming information session, or contact us directly at 587.441.5404 or [email protected].
---
Self Employment Program Structure
The Self Employment training 26-week program, combines 8-weeks of full-time training with 12 weeks of follow-up.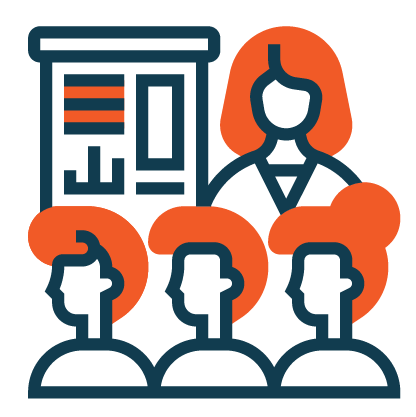 Training
Instructor-led training
Calgary Entrepreneurial Training Center
or
Online e-Learning
LIFT: Live Instructor Facilitated Training.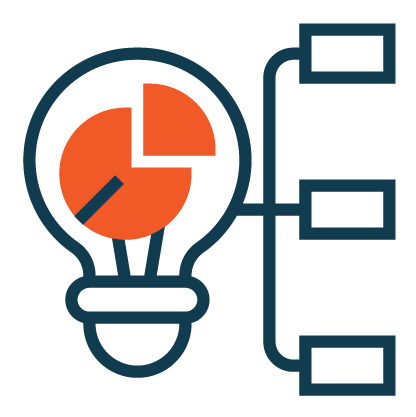 Business Plan Development
Participants develop a comprehensive business plan.

Coaching and Support
Advisory support throughout the nine-month program.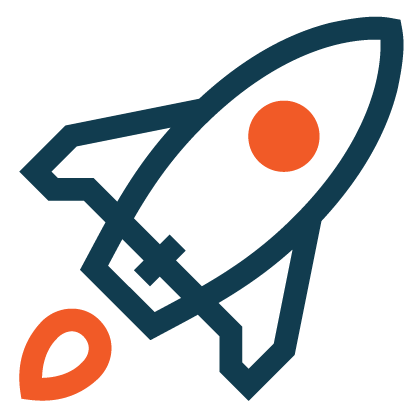 Start Dates
January 10, 2022
March 7, 2022
April 25, 2022
June 13, 2022
August 20, 2022
October 17, 2022
Supporting entrepreneurial potential
Committed to the success of Alberta's entrepreneurs, MNP helps ventures launch, grow, and thrive. MNP and the Government of Alberta have partnered to offer you the Self-Employment Program. Funded by the provincial and federal governments, the program is designed for underemployed and unemployed individuals wanting to start a business and is free to eligible Albertans.
We're here for you
Ongoing advice and support are crucial to anyone starting a business. The Self Employment Program helps ensure you have all the resources you need during your critical planning stages through business operations.
---
The Province of Alberta is working in partnership with the Government of Canada to provide employment support programs and services.
Funded by:
Who is an Entrepreneur?
Check out our video – with people like you, who had a dream and entered the world of entrepreneurship.
Valuable management training topics in key areas include 30 + practical training sessions, delivered by industry experts on: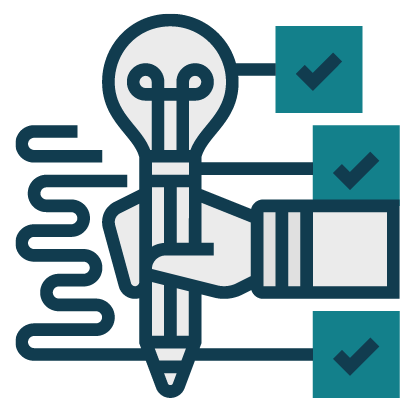 Business Planning

Raising Capital

Human Resources

Bookkeeping

Strategic Marketing

Legal

Sales Strategies

Taxation
Who should consider applying to the program?
Albertans who are unemployed and/or underemployed

Albertans seeking valuable Business Training, Support and Business Plan Development

Albertans who are Ready, Willing and Able
We're here for you every step of the way!
With an 80% success rate, MNP has proudly been assisting ventures launch, grow, and thrive for over 25 years.
Follow us on social media
Here is what some of our program participants have to say
"The MNP Self Employment Program delivered more than I expected. From the information sessions to the in-person classes, which later switched to virtual classes, all the team members were approachable, helpful, and highly supportive."
- Funke Fasunon
Gramoire Writers and Clerks
"The MNP Self-Employment Program educated and equipped me to take my business from concept to cash flow positive. The comprehensive courses helped me develop a business plan that doubles as a playbook and navigate the perils of startup stage. Without the MNP Program, my business wouldn't be where it is today - employing four people and supporting other small businesses with my patronage – accountants, lawn care, property managers and more."
- Todd Curran
HomeServ Property Services
"I can't recommend the MNP Self Employment Program enough. They helped me build a business plan, which I would have never done on my own, even though that business plan (and 3-year revenue forecasts) all came true. Sensible Marketer couldn't have grown from a solopreneur start-up to a business supporting four full-time team members without the MNP Self Employment Program. Thank you for helping small businesses grow."
- Katherine Lesperance
Sensible Marketer Inc.
Contact Our Self Employment Program Team