Creō-Tech Industrial Group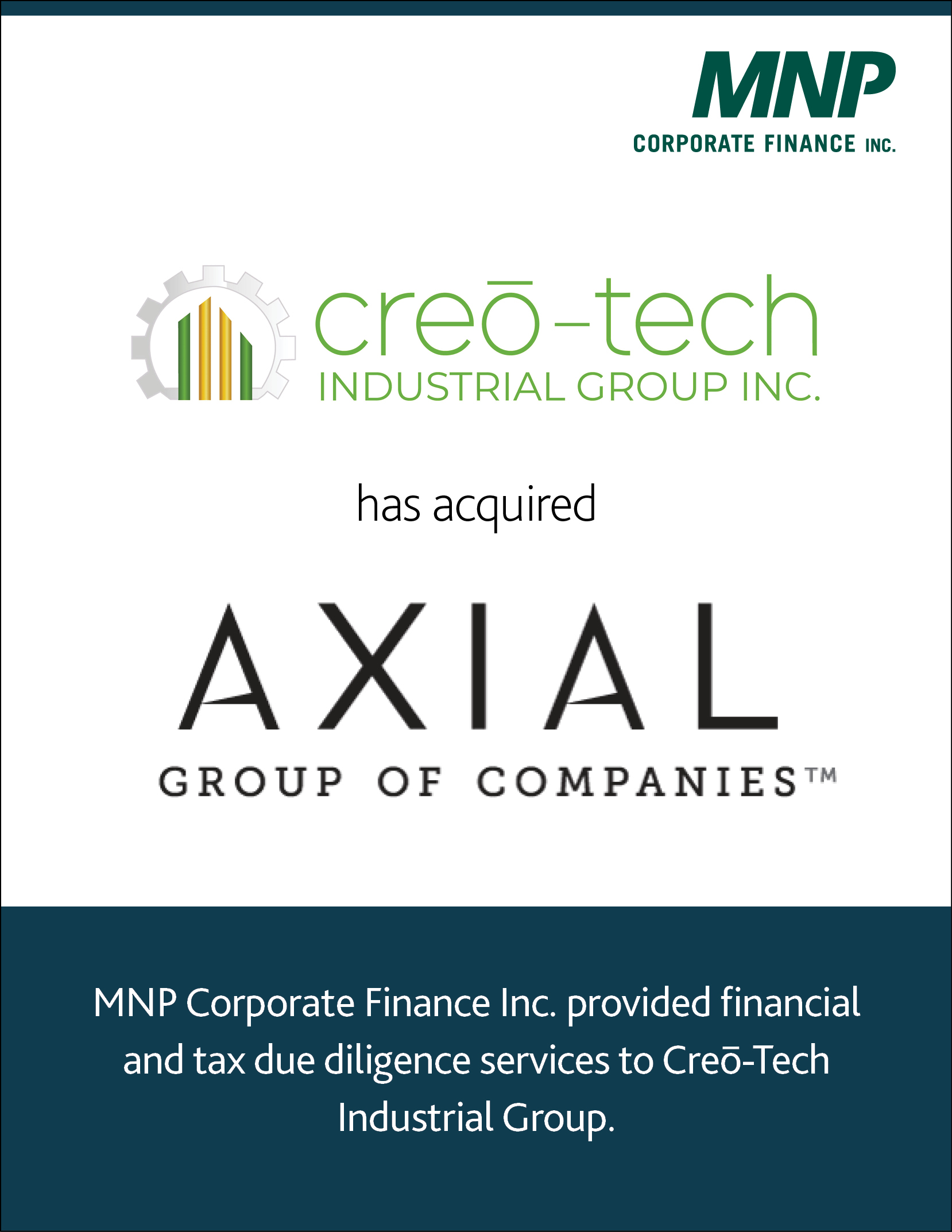 Creō-Tech Industrial Group has acquired Axial Group of Companies
Engagement Type:
Industry:
Creō-Tech Industrial Group has acquired Axial Group of Companies. MNP Corporate Finance Inc. provided financial and tax due diligence services to Creō-Tech Industrial Group.
Transaction Brief
The Axial Group of Companies (Axial Group) is a boutique, multi-disciplinary engineering firm offering clients EPC (engineering, procurement, and construction) services, in a wide variety of industries. Established in Calgary, Alberta in 1997, the Axial Group consists of Axial Inc., Axial Group Inc., Tarco Systems Inc., Tarco Consulting Inc., and Tarco International Inc. With comprehensive industry expertise and technological capabilities, Axial delivers innovative structural and electro-mechanical engineering, industrial automation and industrial IT solutions, in both new construction and retrofit environments. Axial has extensive global expertise and has delivered and managed projects and services internationally.
Creō-Tech is a privately-owned group of companies offering innovative multi-disciplinary engineering and manufacturing applications in energy, power generation, material handling, mining, manufacturing and processing, telecommunications and utilities markets. In addition to its reputable manufacturing operation, Creō-Tech offers a full complement of services to the North American industrial mid-market, including structural, electro-mechanical, automation and technical support solutions.