Phil Fodchuk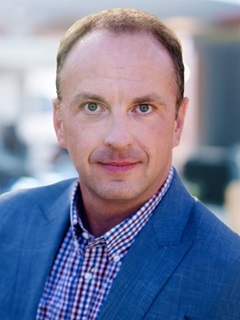 Philip is a Partner with MNP's Digital Services team in Calgary and is the firm's National Leader, Cyber Security. Philip is an accomplished and visionary executive leader with more than 25 years of experience in the cyber security, digital risk, and technology strategy fields. His inclusive and collaborative approach results in successful, transformative programs that deliver value while inspiring and enabling people.
Philip started his career as a police officer, leading teams in the Royal Canadian Mounted Police (RCMP) Technological Crimes and Federal Serious Organized Crime sections, and was court qualified as an expert in cyber security and digital forensics. He founded and led a Canadian cyber security and crisis management advisory company that was later acquired by a Big 4 firm. After several years in professional consulting, he served as the Chief Information Security Officer (CISO) at two major Canadian natural resources corporations.
Philip co-authored the book, Cybercrime Investigation Common Body of Knowledge (CIBOK). He volunteers with legal and not-for-profit entities, providing pro-bono cyber security advisory and incident response expertise.
Philip is a Certified Information Systems Auditor (CISA) and Certified Information Systems Security Professional (CISSP).